GuestDelight provides a Cloud-based software platform that offers complete guest communication services for the hospitality sector.
By using an advanced guest management solution, a direct connection can be made with hotel guests. The application can be used to form and maintain relationships with former and current guests.
The customer relationship management (CRM) software-as-a-service (SaaS) from GuestDelight has been developed based on the experiences and needs of the hoteliers. The system is designed to gain an insight into the requirements of hotel guests, as well as stay informed of all marketing trends in the hospitality sector.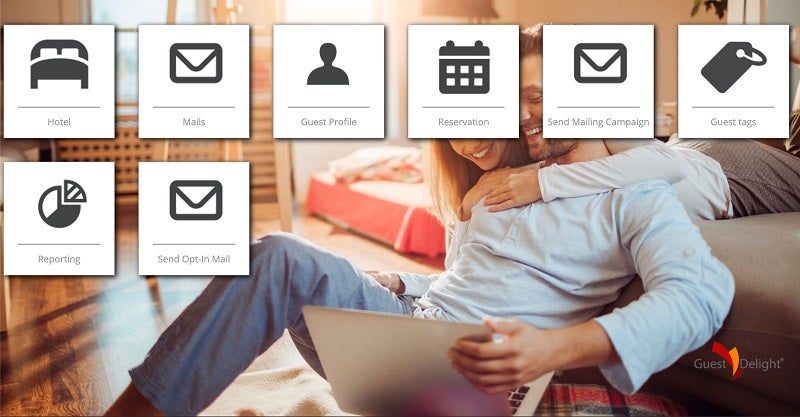 GuestDelight offers hoteliers a comprehensive guest management platform.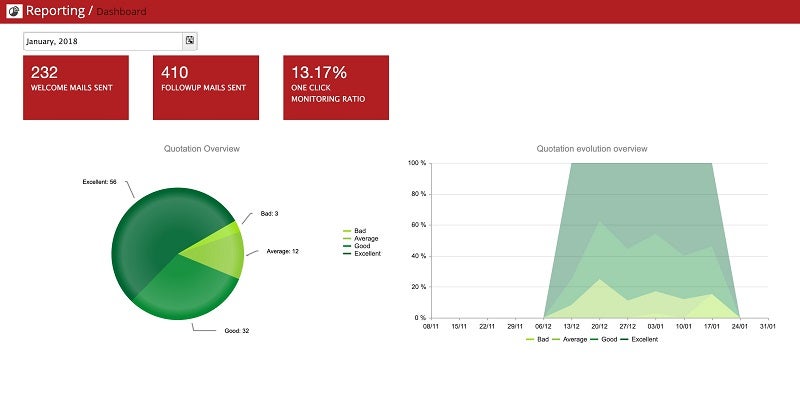 Its reporting capabilities enables hotels to improve their online reputation.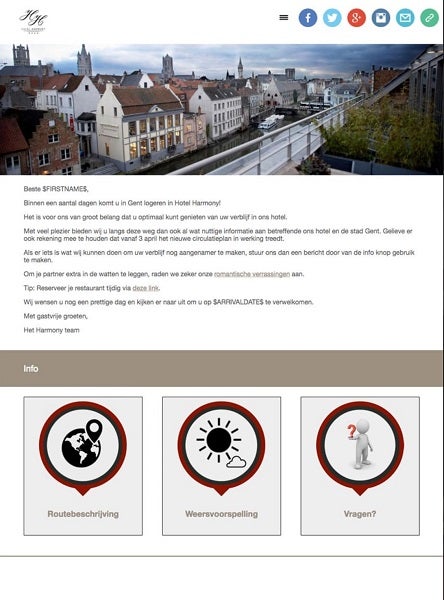 GuestDelight sends out welcome emails to guests several days before their arrival.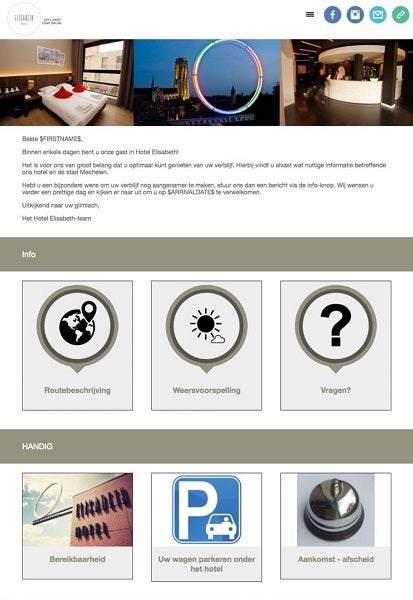 Welcome emails are designed to provide guests with essential information.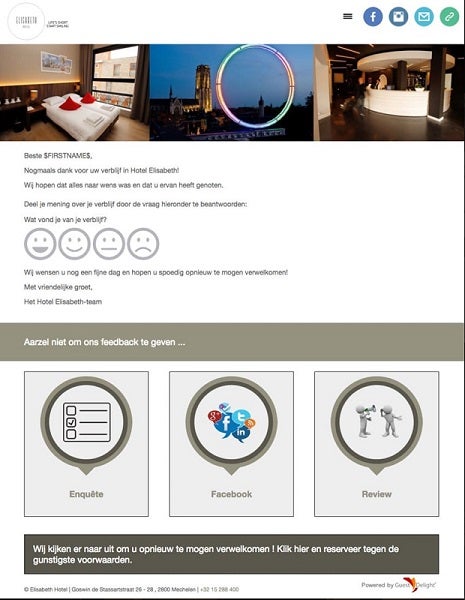 Follow-up e-mails are sent a day after a guest's departure.
The main objective of the SaaS is to maintain contact with guests and enhance their experience at the hotel. This can develop long-standing customer relationships, which will considerably increase the chance of a repeat visit.
Direct marketing software for the hospitality sector
GuestDelight creates a direct connection between the hotel manager and his guests, without being dependent on a third-party. Contact can be made with former, current guests and future guests. Every aspect of a guest experience is brought within reach.
The hotel marketing software is fully designed based on the wishes and objectives of the hotel to enable customisable communication. This will generate a form of recognition and trust, as well as ensure optimal returns.
Cloud-based CRM solutions for hotel guests
The advanced Hotel Guest CRM Cloud application offers complete guest communication that proactively achieves a comprehensive service.
Applicable and usable on all devices, the latest version of the GuestDelight platform fully complies with the rules and legislation as described in the General Data Protection Regulation (GDPR), which came into force in May 2018.
Customised hotel guest management solutions
A tailor-made guest management solution is necessary to be able to run a hotel or bed-and-breakfast (B&B) in a smooth, effective and efficient manner.
GuestDelight's CRM not only performs administrative tasks that effectively frees up resources, but also ensures a significant reduction of errors regarding double reservations, misunderstandings or delays during check-in.
In addition, the guest management software ensures a high-quality experience before, during and after the stay. The welcome email is sent two to four days before arrival, and contains all the necessary information to make positive guest experience.
A follow-up message is sent 24 hours after the guest's departure. Our unique OneClick Monitoring® application enables the hotel can proactively take control and develop its online reputation, as well as increase positive reviews on third-party review sites such as TripAdvisor.
In addition, GuestDelight has a unique ability of allowing hotel managers to build proactively on an improved online reputation through efficient reporting, which offers an advantage when answering already published reviews.
Using our emailing tools, the hotel can easily stay in direct contact with guests without having to import and/or export contact lists.
Hotel management systems to enhance revenues and guest experiences
An effective hotel management solution will be of great value every day as it increases bookings in the long term and build a strong relationship with existing and potential hotel guests.
The GuestDelight system reduces daily manual functions and improves the overall guest experience, as well as the general awareness and online visibility of your hotel.
Our guest management tool can also help to implement an effective income management system by creating a revenue-optimising room rate strategy.