For more than 85 years, MEIKO has been using the most sophisticated technology to create the conditions necessary for super-clean dishware. MEIKO technology produces sparkling cleanliness not just in mass catering establishments, restaurants, hotels, company canteens, hospitals and care homes but also across the world in the complex installations needed for airline catering, in all the high-speed ICE trains of the German railway system, on cruise ships, and the VIP catering arrangements at Formula 1 tracks.
Dishwashers and cleaning and disinfection equipment MEIKO technology is needed on every occasion where there is a legitimate requirement for the strictest standards of cleanliness and hygiene. Exceptional quality, outstanding technology and impressive customer benefits have made MEIKO dishwashers and cleaning and disinfection equipment the most successful in the world. The Offenburg specialists are always at least one step ahead of the competition and do everything in their power to stay out in front.
Commercial dishwashers
Right from the earliest days MEIKO focused on commercial dishwashers. Thousands upon thousands of MEIKO machines are working today all round the world. The programme ranges from the 'small' glass washer right through to basket transport and huge conveyor machines. The company's range of dishwashers is complemented by the manufacture of conveyor systems, equipment for the disposal of food waste, commercial kitchen equipment such as tables, shelves and cupboards and much, much more.
The MEIKO range of M-iQ dishwashers (low energy management) was awarded the prestigious Dr Georg Triebe Gold Prize for Innovation by the German 'Verband der Fachplaner', the association of specialist German commercial kitchen designers.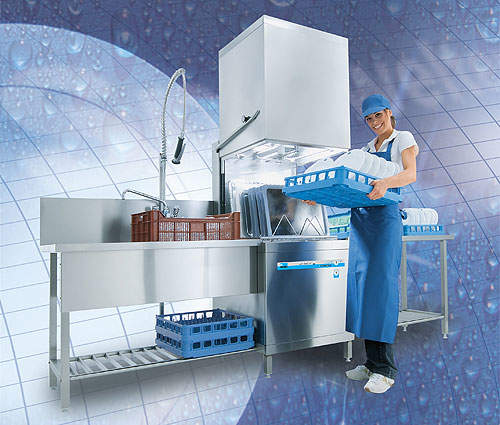 MEIKO dishwashers and cleaning and disinfection equipment are the most successful in the world.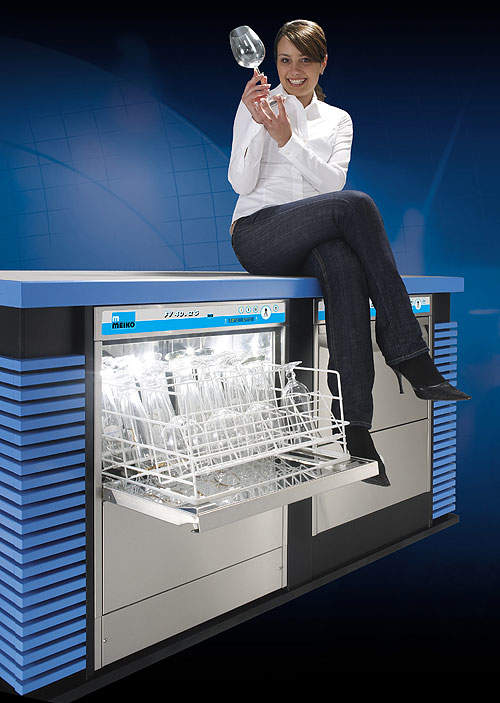 Thousands of MEIKO commercial dishwashers are working today all round the world.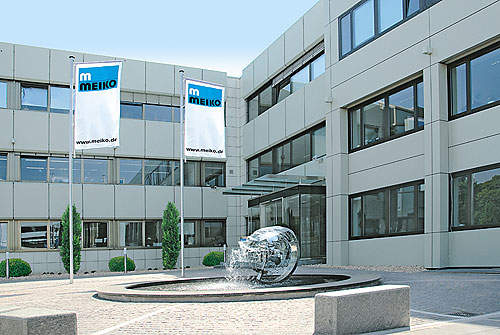 From small glass washers to complex dishwashing systems, MEIKO is constantly striving to make its technologies better.
Dishwashing systems for hotels
What is the secret to hygienic dishwashing? More water? More energy? MEIKO believes it ultimately comes down to being smarter. From small glass washers to complex dishwashing systems, MEIKO is constantly striving to make its technologies that little bit better. MEIKO never loses sight of the big picture. People, nature and resources all fit into its vision of taking a sustainable approach towards creating a cleaner environment and a cleaner world.
Environmentally friendly commercial dishwashers
And MEIKO believes in balance: perfect hygiene and safety combined with careful stewardship of water and energy; cost-effective engineering combined with a determination to use the most modern, intelligent technologies available. MEIKO has always worked hard on its environmental credentials by focusing on maintaining a clean environment for a sustainable future. Results achieved over the last 30 years: 70% reduction in water use, 30% reduction in energy costs, and 60% reduction in operating costs.
About MEIKO
For many years MEIKO has been setting standards which are now taken for granted. And the company is keeping up with this tradition of being the leading innovator in all of its markets. Production and development takes place in Offenburg where the company employs more than 1,100 staff, and more than 1,850 staff worldwide. It goes without saying that the MEIKO brand benefits from all the quality characteristics of equipment which is 'made in Germany'.
The American and Chinese subsidiaries manufacture exclusively for their home markets. MEIKO operates in German and world markets through 21 partially and wholly owned subsidiaries as well as a sales and service network which covers the globe. 2011 was another successful year for the company, with consolidated group turnover rising to €250m. Export was once again the driver of growth, exactly as in previous years. The development of the European, Chinese and American subsidiaries continued.