Kerma® is a leading producer and distributor of cladding, floorings, flats and bricks suitable for use in environmentally-friendly buildings.
Kerma is an efficient company with a workforce of around hundred people that researches and develops new materials, and produces and distributes finished products.
Environmentally-friendly building materials for the hotel industry
Among the other four collections distributed by Kerma, already well-known on the market thanks to their bio-compatibility, you can find the famous Biopietra Traditional®, as well as Biopietra Prestige®, Biopietra Mood®, Biopietra Living®, Biopietra Design® and Biocotto®. These are all ANAB certified and respect both human health and the environment.
Kerma believes a green building is neither a style nor the latest trend and that the equation 'green/bio = life' should be the goal of the building market. Chairman Giovanni Maffizzoli said: "Health is a state of complete physical and mental well-being, a kind of peace of mind, not just the absence of sickness. Therefore, the meanings of health and bio-compatibility are not so different.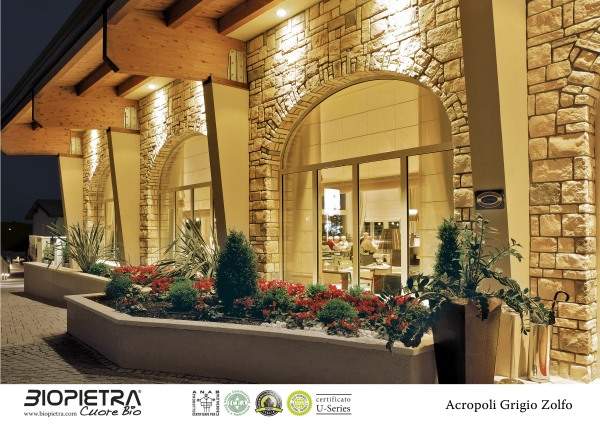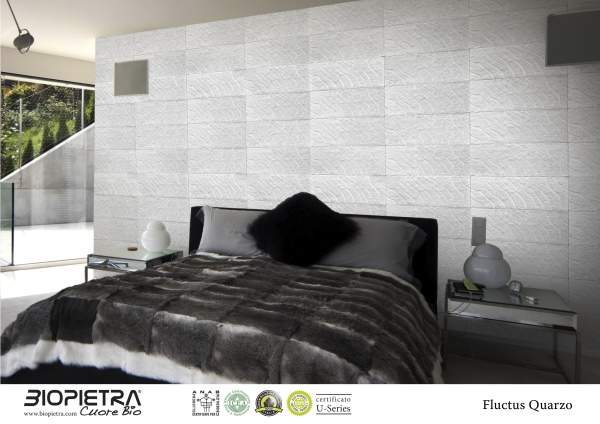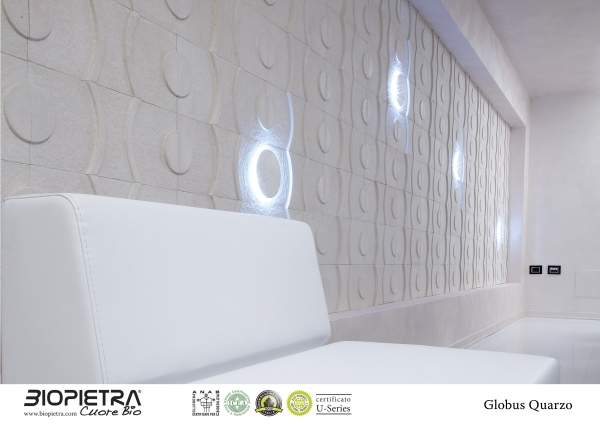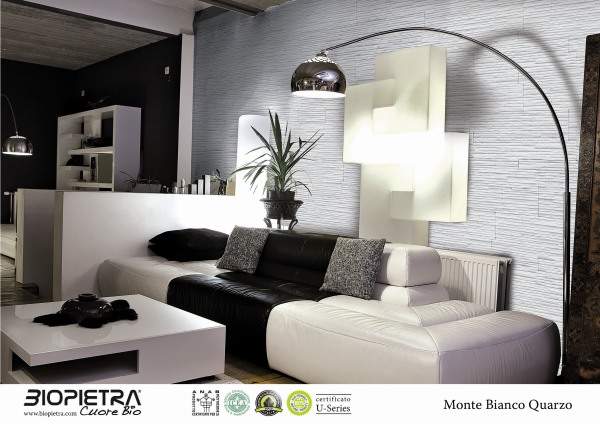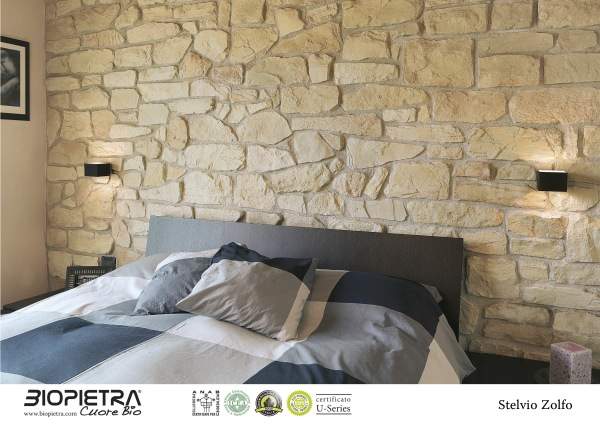 "A home that is compatible with our health right should meet those needs of well-being that incorporate all aspects of well feeling."
It is this philosophy that led Kerma to exclusively work with bio-compatible and certified materials.
Green materials for improved indoor air quality
To understand the need for more conscious construction, only a few statistics are necessary:
90% of the average life of a European citizen is spent at home or indoors
The air that we breathe indoors is twice as bad as the air we breathe outside
45% of energy produced in Europe is used by the building sector
50% of air pollution in Europe is due to the building sector
50% of waste annually produced in Europe comes from the building sector
50% of the resources taken from nature are used by the building industry
Kerma has been working for more than 30 years to produce 'bio' materials with beneficial effects for humans and the environment, and the company is proud to have made it its mission to help create a social consciousness of 'well living'. Kerma has created BIOPIETRA® magazine, an informative tool dealing with important and engaging topics in which there is an increasing interest among people with concerns about the human impact on the environment.
BIOPIETRA® magazine is a product that symbolises the starting point for research and recovery of the most important balance; the one between people's well-being and the health of the environment around them.
Quality production for the reduction of radon emissions
BIOPIETRA has an eco-friendly core, a core made by people, for people. A skilled, qualified and experienced team is at your service to advise you professionally on building methods that respect the environment. It is not just the quality of products that makes BIOPIETRA outstanding but quality service as well.
Inside our home, we regenerate body and spirit. This is why for more than 35 years, Biopietra has been working on the quality of totally Italian production to avoid the presence of harmful radon gas emissions and protect personal health.
A recent research has shown that we spend 80% of our time indoors. Starting from this assumption it becomes essential to improve the quality of spaces we live in. This is why it is important to use Biopietra certified products in our homes.
BIOPIETRA is love and respect for nature and ourselves.
BIOPIETRA: healthy stone.