Mille Couleurs London creates and sources interior design factors. We draw our inspiration from cultural diversity and are influenced by everything from the neoclassical to the contemporary. In particular our French background lets us draw on the Gallic world, from Jacques Garcia to Philippe Starck. We deal in everything from artwork to cushions and from the look of a room to its smallest details.
Our design work encourages creativity to the fullest. This spirit of innovation allows us to continue to lead the way in original designs. Our creativity is belied by the effortless, stunning finish we produce on every project.
Hotel furniture re-upholstery
By using the finest materials in the industry, our craftsmen can re-upholster all types of furniture to the highest standard.
Mille Couleurs is able to restore any type of furniture, such as 17th, 18th and 19th chairs, bergeres, meridians and sofas. Restorations are carried out to perfection while respecting the original techniques. We use a range of materials including jute, hemp, twine, canvas, cotton, cotton fibre, animal hair, as well as goose and duck feathers.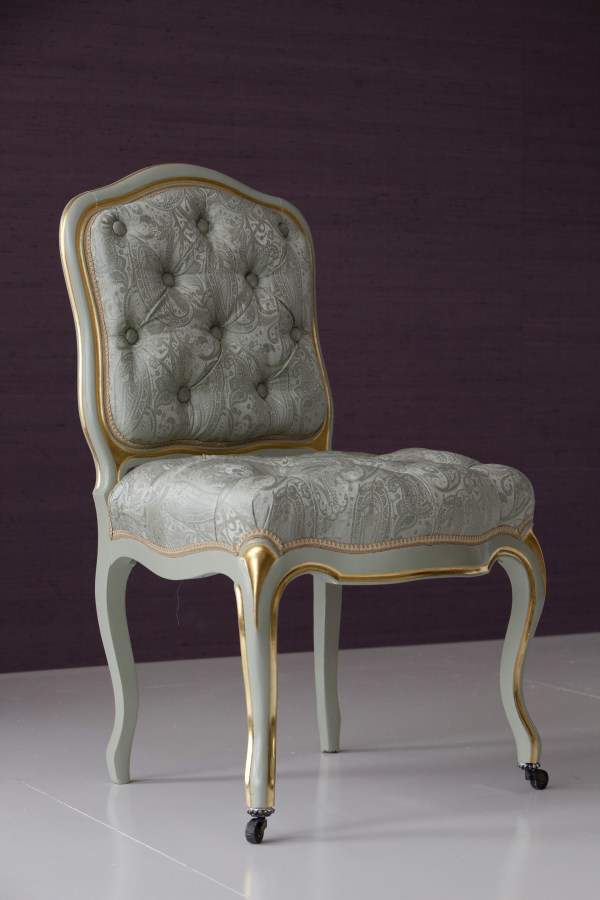 Mille Couleurs is able to re-upholster and restore any type of furniture.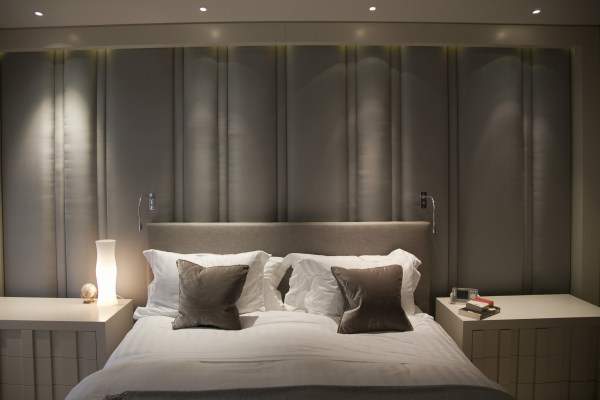 Our fabric walling has a beautiful and flawless finish.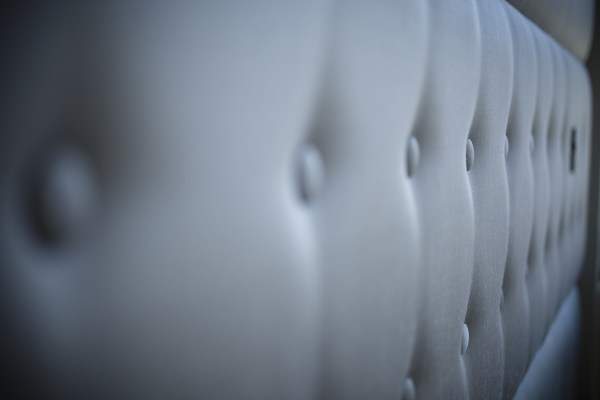 Our bespoke headboards offer soft luxury with a smooth finish.
Mille Couleurs also provides a range of luxury accessories for homes and hotels.
We make fitted covers for dining chairs, sofas, etc. which fit tightly to the furniture but are easily removed for cleaning.
Our craftsmen also re-upholster contemporary and modern furniture; their aim is to revamp and improve. The finish is guaranteed to please.
Bespoke furniture for hotels
Mille Couleurs can create the furniture of your dreams to fit your hotel, home, bedroom, lounge or office. We can create custom furniture that expresses our creativity and improves your hotel.
We make and design all types of furniture, including chairs, beds, tables, poufs, sofas, etc. Mille Couleurs designers and craftsmen offer bespoke individual furniture pieces, including full fitting.
Fabric walling
Our fabric wall covering is carried out using the best techniques on the market, producing an invisible finish that can easily be mistaken for wallpaper. The result is quintessentially a beautiful and flawless finish.
Mille Couleurs designers are able to provide your home, office, showroom or boutique with an effortless elegance as well as style. The use of fabric enhances and complements furniture and decorative objects. It also provides sound insulation required for entertainment systems.
Our equipment allows work on any type of wall without complications. The fabric walling services we can provide include:
Invisible finish
Braiding
Double piping
Soft panels and sheathed fabrics
In addition to fabric walling, we are specialised in applying fabrics to doors such as bedroom and cupboards doors, plain and padded headboards as well as home cinemas.
Bespoke headboards
Our popular bespoke headboards offer soft luxury with a smooth finish. Our sleek, modern design is handcrafted individually and precisely. We can fit just the space around your bed or from floor to ceiling, or wall to wall.
The headboards can be upholstered in a wide range of fabrics, including leather, faux leather, faux suede, linen and silk.
Luxury accessories for homes and hotels
Mille Couleurs has created a showcase of some of the world's finest luxury gift suggestions. Whether searching for luxury gift ideas, special home gifts or that inspirational wedding gift, at MCL we'll do our best to have the perfect idea to realise your personal dream.
We can also source luxurious accessories from artwork to cushions, to add a romantic atmosphere.