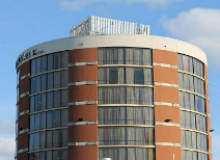 International hospitality group Starwood Hotels & Resorts, which currently operates 39 hotels in India, aims to have a total of 100 hotels in the country by the end of 2015, including operational properties and those in the pipeline.
The hospitality giant plans to have up to 65 operational properties in India by the end of next year.
The Starwood Hotels & Resorts India managing director and regional vice president for South Asia Dilip Puri told PTI: "We will have a minimum of 15 new openings between now and [the end of] 2015.
Expedia agreed to acquire Australian hotel booking website Wotif.com and its other businesses for A$703m ($658m).
Wotif Group operates online travel brands in the Asia-Pacific region including Wotif.com, lastminute.com.au, travel.com.au, LateStays.com and GoDo.com.au.
Under the deal, Expedia Group will pay A$3.06 ($2.8) per share to acquire all of the Wotif Group as the US-based company widens its exposure to the fast-growing Asia-Pacific travel market.
The Rezidor Hotel Group signed 11 new projects in the second quarter of 2014 in a bid to expand its global footprint.
Of the new projects, four properties will be opened in Saudi Arabia and two will be opened in Turkey.
Rezidor president and CEO Wolfgang M. Neumann said: "Due to its fast economic growth and ambitious public spending initiatives, Saudi Arabia is a powerhouse in the Middle East. We have accelerated our development in the Kingdom together with strong regional partners, and are actively seeking further growth opportunities."
Travelodge, a private company operating in the hotels and hospitality industry throughout the UK, has plans to open ten new properties in Scotland with an estimated outlay of £75m.
This development is part of Travelodge's ongoing expansion drive.
The budget hotel chain is considering locations in Oban, Peterhead, St Andrews, Aberdeen, East Kilbride, Falkirk, Hamilton, Wishaw, Motherwell and North Ayrshire.
Choice Hotels International opened its first Clarion brand property in Turkey as part of its global expansion strategy.
The new property, Clarion Hotel & Suites Istanbul Sisli, is located between the Levent and Taksim business areas and is in close proximity to cultural sightseeing attractions in Istanbul.
The 135-room property offers 45 suites designed for long stays, a lobby-lounge with a bar and a restaurant that can serve 200 guests.
Aimbridge Hospitality, an independent hotel investment and management firm, secured a management contract for the DoubleTree Suites by Hilton Doheny Beach – Dana Point, a Hilton Family Hotel.
The hotel is strategically positioned between Los Angeles and San Diego, US. It features 197 two-bedroom suites with ocean views and 13 specialty riviera suites.
It also has two restaurants, Tresca Restaurant and Vivo Bar. Tresca offers coastal beach cuisine, while Vivo Bar is an outdoor patio lounge on the fourth floor.
Hotel room rates in top US hotels marginally decreased in July compared with the previous month, according to the latest report from Trivago and E-forecasting.com.
Rates in the top 25 most popular US properties totalled $196.84 this July, down from $203.36 in June.
The US online average daily rate (oADR) currently ranges from a high of $333 to a low of $93 among the top 25 destinations.
DoubleTree by Hilton and Hilton Worldwide opened a new property in Newark, Ohio, US as part of its aim to expand its portfolio.
The DoubleTree by Hilton Newark, Ohio, a full-service hotel, is located just off State Route 16, within proximity of Columbus International Airport.
The six-storey hotel can accommodate a range of meeting and event needs, from business meetings to banquets and wedding receptions, for up to 220 guests.