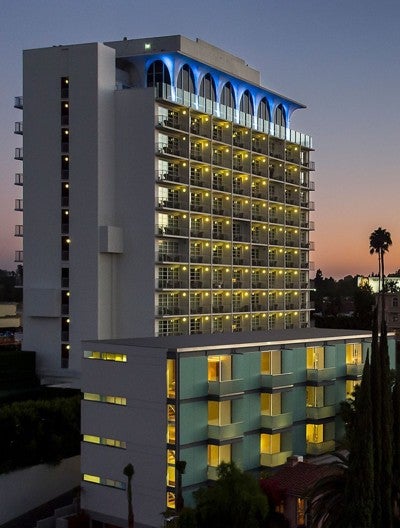 Real estate investment trust Braemar Hotels & Resorts has agreed to purchase Mr. C Beverly Hills Hotel in Los Angeles, California, US.
The hotel has 138 rooms and 22 suites, three food and beverage outlets, spa, more than 24,000ft2 of flexible indoor/outdoor meeting space, a business centre and 4,500ft2 outdoor pool terrace.
Additionally, it features an advanced fitness centre with personal fitness training and The Restaurant.
Constructed in 1965, the hotel completed a major restoration programme in 2011.
Braemar president and chief executive officer Richard Stockton said: "The acquisition of the Mr. C is an opportunity for us to acquire an irreplaceable luxury property in a premier location in the heart of West Los Angeles.
"This property fits perfectly with our strategy of owning high RevPAR luxury hotels and resorts and further diversifies our portfolio. We are excited to announce our first acquisition in the midst of the current industry recovery cycle.
Braemar has agreed to pay $474,000 per key or $65.4m for the hotel and another $12.5m for the five condominium residences that are adjacent to the property. The total value of the deal is $77.9m.
The transaction will be paid using nearly $30m of cash, issuance of 2.5 million Operating Partnership (OP) units, 500,000 warrants to the seller, and a $30m mortgage loan.
Completion of the acquisition is dependent on customary closing conditions and expected to close on or before 9 July.
Upon closing of the deal, Remington will manage the hotel.
Stockton added: "This is a complicated transaction that involves OP units, warrants, and mortgage debt. I'm proud of our entire team's effort.
"Also, with Remington's proven ability to maximise operating performance, we are excited about the future prospects for this renowned Los Angeles mainstay."