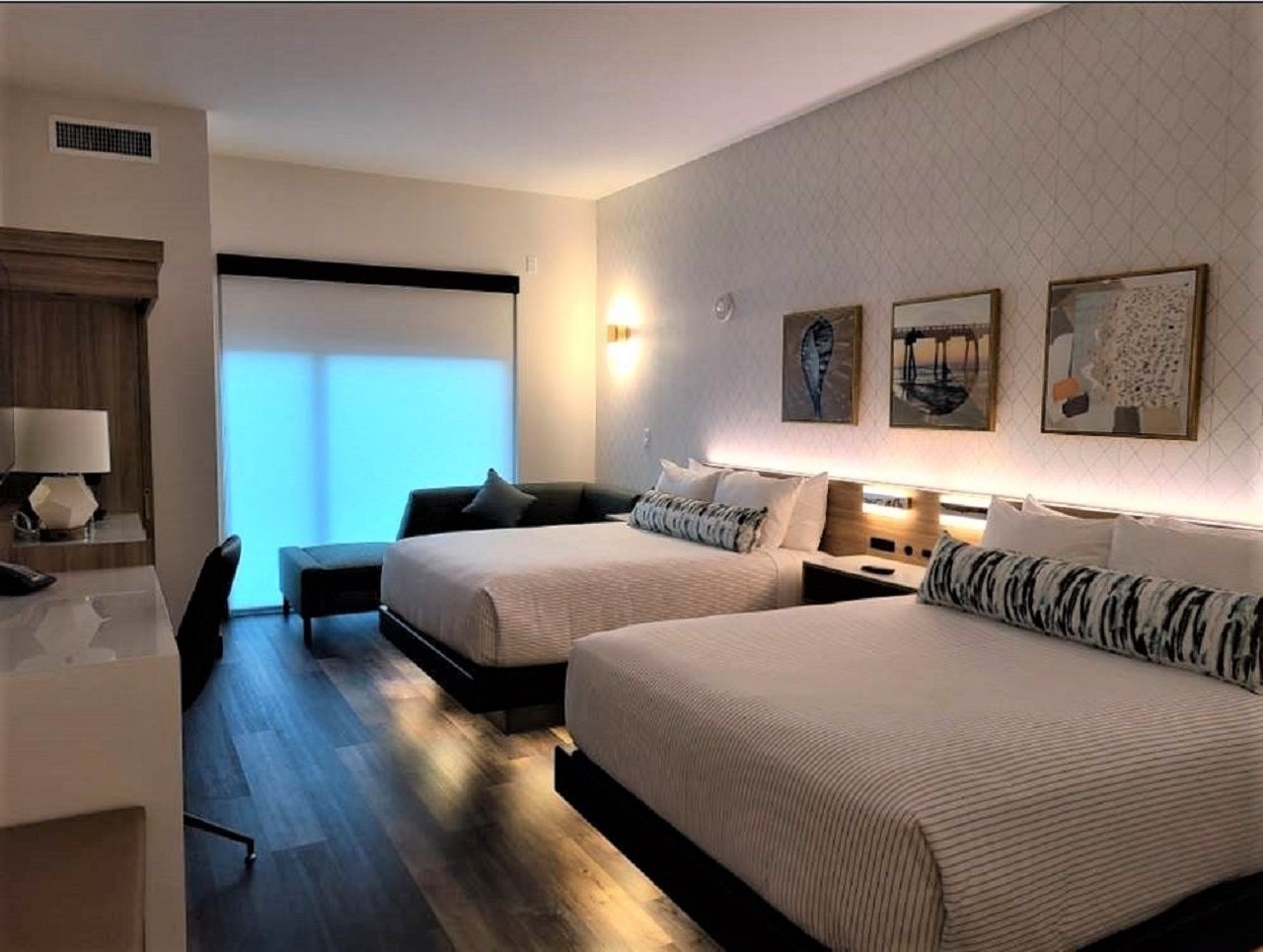 Cambria Hotels, an upscale brand of Choice Hotels International, has inaugurated a beachfront property named Cambria Hotel Fort Lauderdale Beach, its fourth hotel in Florida.
The launch follows close on the heels of the unveiling of the Cambria Hotel St. Petersburg – Madeira Beach Marina in Florida on 4 December. The other two Cambria hotels in Florida are Cambria Hotel Ft. Lauderdale Airport South & Cruise Port and the Cambria Hotel Miami Airport – Blue Lagoon.
By the end of February, more hotels are planned for launch, including in Washington D.C. and South Carolina.
Cambria Hotel Fort Lauderdale Beach is located at 2231 North Ocean Boulevard, a few feet away from the Atlantic Ocean, with scenic vistas and easy access to the city's popular waterfront promenade The Strip, one of the world's busiest cruise terminals Port Everglades, Dr. Von D. Mizell-Eula Johnson State Park, Hugh Taylor Birch State Park, and Bonnet House Museum & Gardens.
Choice Hotels upscale brands senior vice-president Janis Cannon said: "We're pleased to bring another Cambria hotel to the Sunshine State, where guests can experience warm weather and unwind outdoors at the pool or beach. Further, our hotels are designed to keep people well connected during their stay, so they can take advantage of 'workcations' and be reinvigorated by the beauty of their environment, whether working from our rooftops and outdoor, open spaces, or publicly, private, cocooning indoor spaces. Cambria maintained a solid cadence of openings during a challenging 2020, and for 2021, we're looking forward to three additional hotels planned to open in February across the country."
Cambria Hotel's Fort Lauderdale oceanside property features ritzy amenities, including but not limited to an outdoor pool and rooftop bar, multi-purpose indoor and outdoor spaces, contemporary and sophisticated guest rooms, spa-style bathrooms with Bluetooth mirrors, onsite wine and dine, and an ultramodern fitness centre.
Following their Commitment to Clean, all Choice Hotels adhere to best practices regarding social distancing, deep cleaning and disinfecting. Cambria guests have the choice to limit interactions with hotel staff through a text messaging service called Cambria Contactless Concierge Service.
Currently, the US has over 50 Cambria hotels with about 80 more in the pipeline.