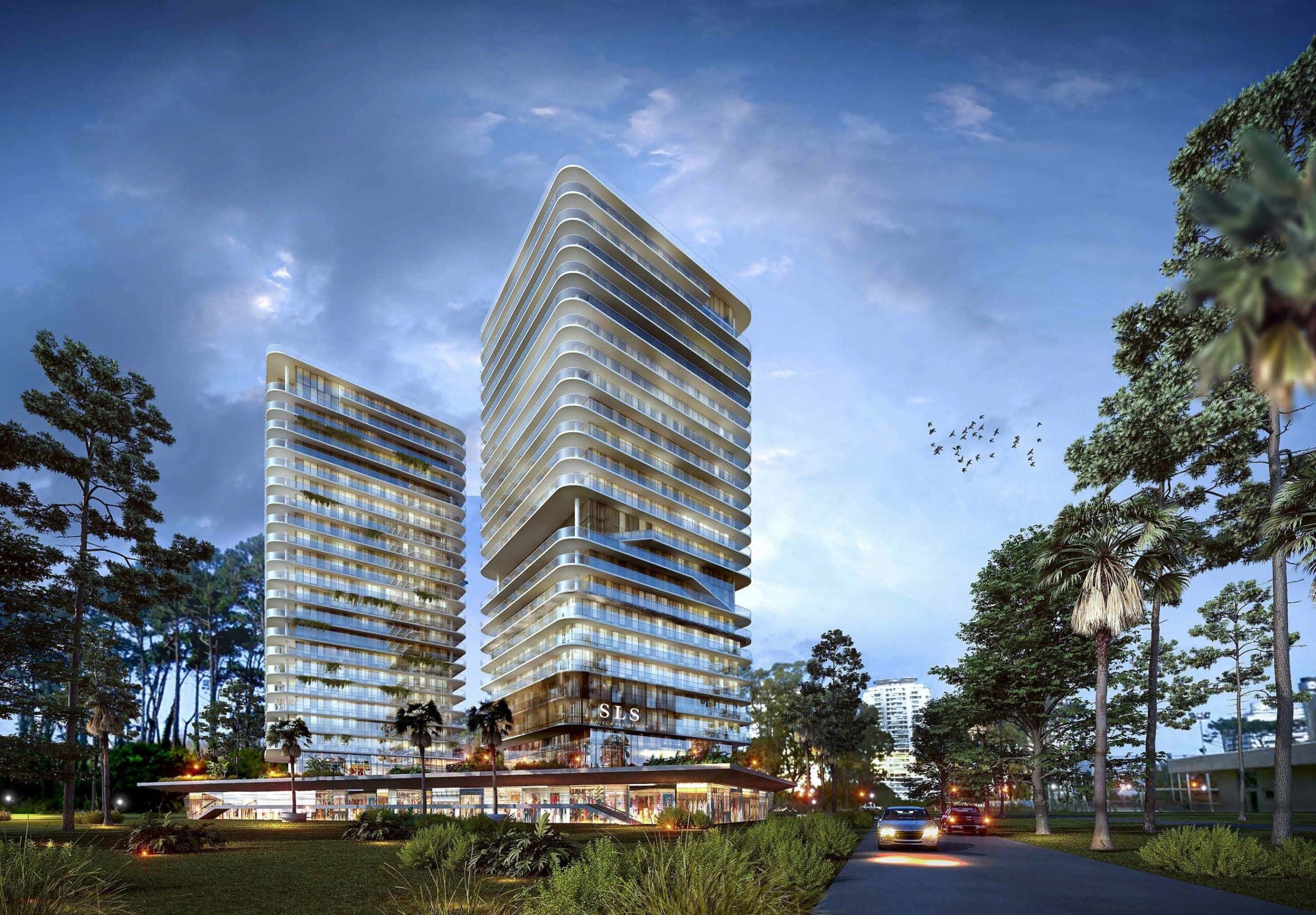 Global lifestyle hospitality firm Ennismore has revealed its plans to open a new SLS Hotels & Residences brand property in Uruguay.
The new SLS Punta del Este hotel will mark the brand's expansion in South America.
It will be second SLS property in the region. The first hotel is SLS Puerto Madero in Argentina, scheduled to open this year.
SLS is a part of Ennismore, which is a collective of lifestyle hospitality brands, that was formed in 2021 following a joint venture with Accor. 
SLS Punta del Este is being developed by GNV Group and is designed by Gómez Platero, a global architect studio.
GNV Group CEO and president Alejandro Ginevra said: "It's with great enthusiasm and bursting energy that we embark upon building SLS Punta del Este, where dazzling natural scenery will be paired with unparalleled hospitality, services and amenities, curated for standards of the most discerning and sophisticated of guests and residents alike."
Located in Uruguay's Punta del Este, the new hotel will have 80 rooms and 150 residences in two SLS-style towers.
SLS Punta del Este will feature a rooftop swimming pool, a spa, a fitness centre, a lounge and bar and three restaurants.
Furthermore, the property will have dedicated meeting spaces, commercial area and kids club.
SLS Ennismore brand chief operating officer Chadi Farhat said: "We are thrilled to be launching SLS Hotel & Residences in Uruguay, and to bring the brand, synonymous with elevated hospitality and fresh perspective, to one of the most sought-after destinations in South America.
"This announcement showcases incredible global expansion of SLS brand, and with its privileged location in vibrant city of Punta del Este, we know it will be ideal destination for our discerning SLS guests that continue to seek extraordinary experiences."