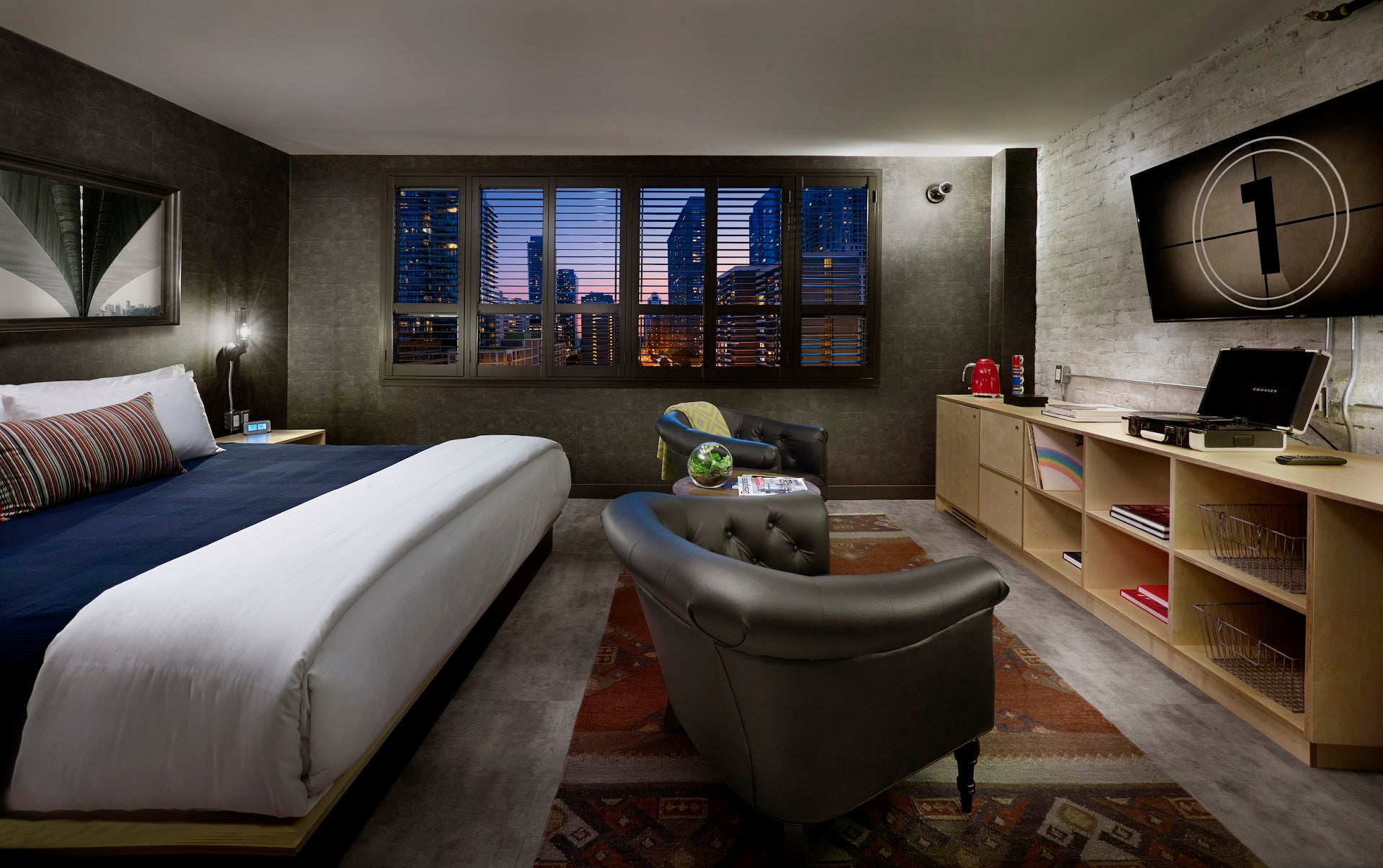 Hyatt Hotels has announced the opening of The Anndore House, with plans to open The Walper Hotel later this year in Canada.
The Anndore House, a JdV by Hyatt hotel, features 115 rooms and currently offers two food and beverage outlets as well as lively artwork throughout the entire property.
The hotel, which was formerly a 10-storey residential building, marks its debut in Toronto.
Located in the heart of Kitchener, The Walper Hotel will feature 92-rooms as well as the Hyatt brand's inclusive spirit and heartfelt service.
Hyatt real estate and development regional vice-president Scott Richer said: "We are thrilled to introduce the JdV by Hyatt brand to Canada and expand our brand footprint in the Americas through two new hotels with The Anndore House and The Walper Hotel.
"The JdV by Hyatt brand offers our spirited guests a collection of vibrant, independent hotels and a socially inclusive stay through joy-driven service and eclectic, locally inspired experiences."
The company stated that the JdV by Hyatt brand has 14 properties across the US and China.
Recently, El Capitan, a JdV by Hyatt brand hotel, was also opened in Downtown Merced, California.
The new hotel features 114-guestrooms including three one-bedroom suites and nine junior suites spread across the restored Arbor Lane Wing and newly constructed Main Street Wing.
It also includes more than 3,000ft2 of dedicated meeting and event spaces, spread across three indoor and one outdoor space. El Capitan comprises a unique and flexible outdoor venue for weddings and social events.