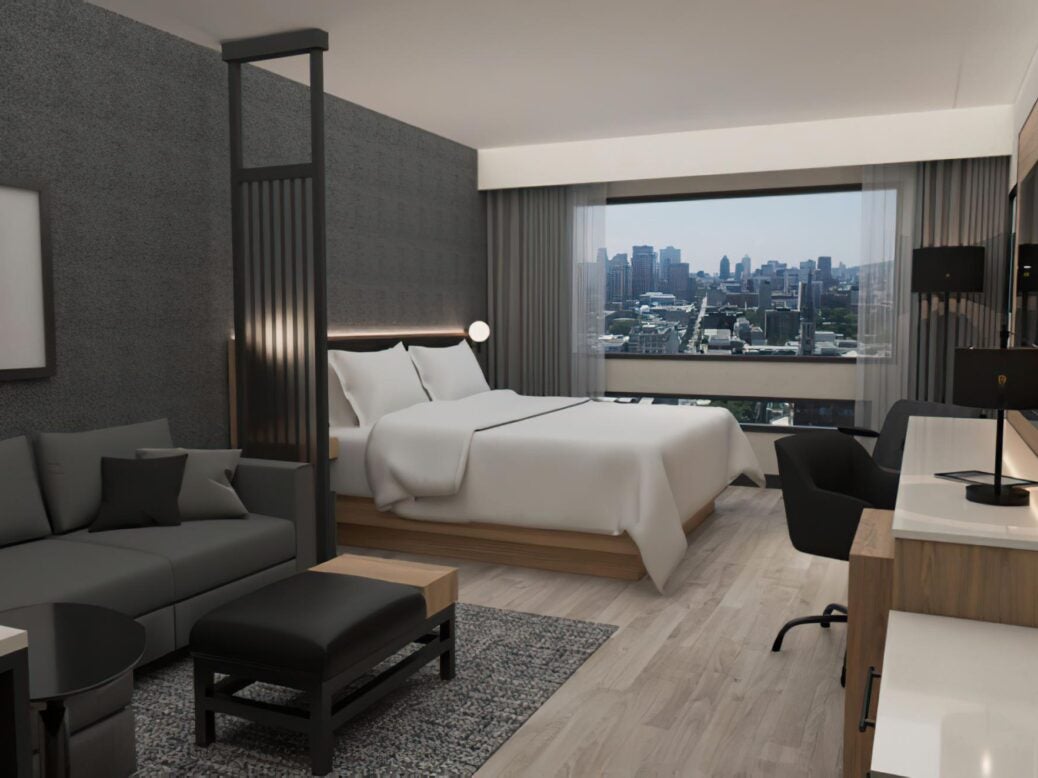 Hospitality firm Hyatt Hotels has debuted its upscale brand Hyatt Place in Montreal, Canada with the launch of Hyatt Place Montreal Downtown.
The property, purchased by Sageblan Investments in August 2019, has underwent a $25m overhaul before opening.
Hyatt Place Montreal Downtown has 354 guestrooms comprising separate spaces to sleep, work and play.
Other amenities include ten meeting rooms with more than 6,000ft2 of space, remote workspaces, an indoor pool and sauna offering views of Downtown Montreal.
The hotel also features Le Coin Bistro, a restaurant, bar, and lounge, as well as a Starbucks attached to it.
Berri-UQAM, Montreal's largest metro station, is at walking distance from the property providing access to the Palais des Congrès and other destinations.
The property is located minutes away from major cultural district, the Quartier des Spectacles.
Hyatt Place Montreal Downtown general manager Kathleen Machabee said: "As the Société de développement commercial (SDC) du Village continues to develop the neighbourhood, we are thrilled to be part of the momentum by welcoming the first Hyatt Place hotel in Quebec.
"By creating a thoughtful, approachable, and accessible place to stay, we want to connect with our guests in an authentic way so they can be themselves and discover Montreal in their own way. We look forward to welcoming guests and helping them get the most out of their stay whether they're visiting for business or leisure travels."
Hyatt Place brand has more than 400 locations across the globe.