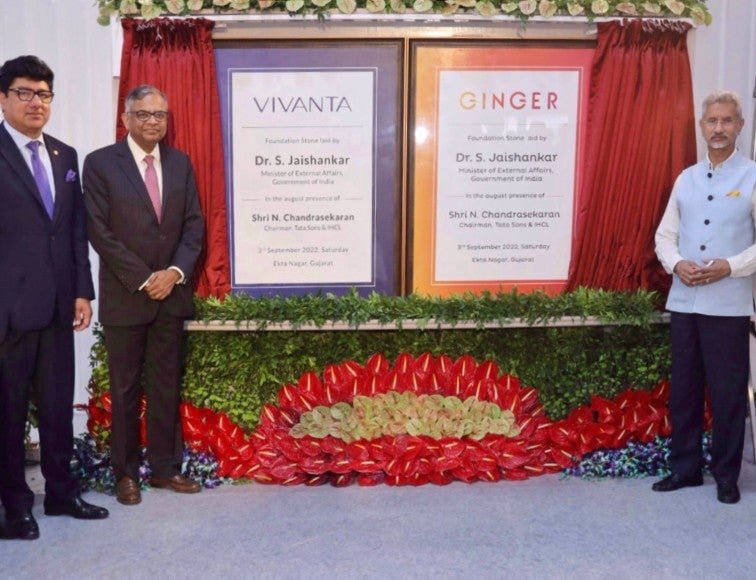 Indian Hotels Company (IHCL) has signed a new Ginger brand property in Gangtok, expanding its presence in the Indian state of Sikkim.
The newly signed property is a fully fitted lease in collaboration with Sonam and Dorjee Bhutia.
Located on top of a hill in Bojoghari, the 87-guestroom Ginger hotel is a short drive away from major tourist destinations and traditional business district.
The property will feature a bar, a fitness centre and an all-day diner, called Qmin. It will also include separate conference rooms.
The new property, under IHCL's Brownfield project, is expected to open next year.
IHCL Real Estate & Development executive vice-president Suma Venkatesh said: "This signing is in line with IHCL's commitment to North-eastern part of India as we continue to tap into region's tremendous potential.
"The company now has three of its brands – Taj, Vivanta and Ginger present in beautiful state of Sikkim."
Separately, IHCL has announced the laying of the foundation stone for Vivanta and Ginger properties in Gujarat, India.
On 3 September, Indian External Affairs Minister S Jaishankar laid the foundation stone of the two properties located near the famous Statue of Unity in Ekta Nagar, Gujarat.
IHCL CEO and managing director Puneet Chhatwal said: "Ekta Nagar is planned as a leading tourism destination in country and IHCL, in partnership with Sardar Sarovar Narmada Nigam (SSNNL), will offer exceptional experiences for travellers with two hotels."
The 150-room Ginger hotel will include various amenities and in-house dining areas.
Besides, the 125-room Vivanta property will feature dedicated conference venues and wellness areas. It will be suitable for both leisure and business guests.
The two new hotels fall under IHCL's Greenfield project and are expected to open in 2025.