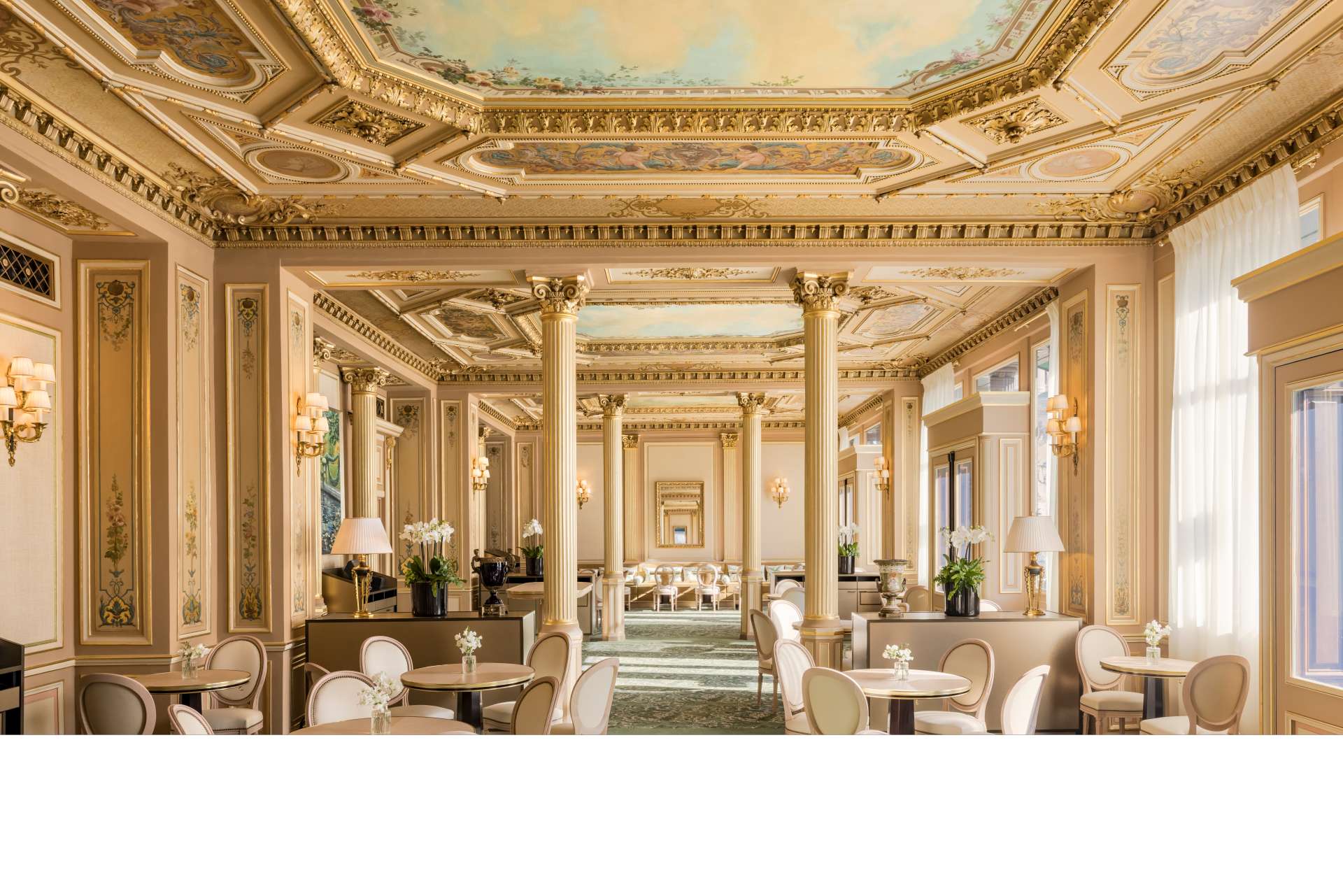 The reopening marked the end of the third and last phase of the hotel's multi-year revamp, guided by interior architect Pierre-Yves Rochon.
Work involved the launch of new Rooms and Suites, works to the glass-roofed La Verrière, public areas.
It also included upgrades to meeting rooms, the launch of a new Club InterContinental Lounge on the first floor, in addition to the relaunch of the Café de la Paix.
The café, which opened in 1862, now sees the large dining room segregated into two spaces.
The Boulevard des Capucines portion retains its fluted columns and ceilings featuring painted skies.
The space features darker woods and furnishings such as green velvet benches as well as armchairs upholstered in cream leather.
The Place de l'Opéra side features a lighter décor with its famed painted ceiling.
The hotel's Signature Suites include the Opéra and Eugénie suites, which are duplex spaces offering a view of the Opéra Garnier. These suites have the look of bright Parisian apartments.
With plush white design, the Charles Garnier Suite provides views of the iconic Paris opera.
La Parisienne Suite sports light, shades of ivory and powder pink that contrasts with sleek design details in black. It provides a view of the Eiffel Tower.
The property also includes the Historic Suites on the corner of Boulevard des Capucines and the Palais Garnier.
InterContinental Paris – Le Grand general manager Christophe Laure said: "I am proud to see the hotel and Café de la Paix, the site of so much history and where the codes of luxury hotels were invented, reclaim their significant place in Paris' luxury hospitality landscape.
"We look forward to safely welcoming guests from near and far very soon and sharing our renowned hospitality with them."