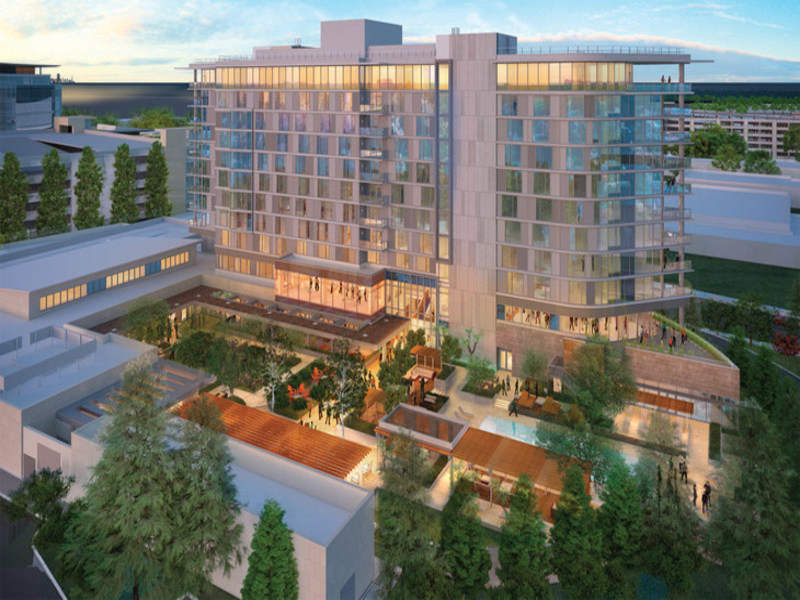 Ensemble Real Estate Investments and AECOM Capital, part of AECOM, have revealed that the new 250-room hotel located at Menlo Park, California, will open in January 2018 and will be named as Hotel Nia.
Nia means a 'bright light'.
Hotel Nia will be an 11-stories structure which will include a restaurant and three office buildings and parking structures.
Ensemble Real Estate Investments founding partner Michael Moskowitz said: "Hotel Nia will have its own voice; we're excited to bring a new hotel with its own individual character and inspiring design to the Menlo Park area.
"This will be the perfect place for people travelling to the area for business, pleasure or both and for locals to gather for a drink, meal or event. We are striving for relaxed elegance in our design and service approach that will provide our guests with a place they can draw inspiration from."
AECOM Capital chief executive John Livingston said: "We're thrilled to bring Hotel Nia to Silicon Valley in partnership with Ensemble Real Estate Investments.
"As the tech capital continues to grow, this hotel will offer both visitors and the local community a dynamic new destination."
Hotel Nia will feature 43 suites, 11,000ft2 of indoor meeting space, outdoor venues, and expansive deck space.
The hotel will have easy access to Highway 101.
Hotel Nia will be part of Marriott's Autograph Collection.
---
Image: An aerial view rendering of Hotel Nia in Menlo Park. Photo: courtesy of Sage Hospitality.