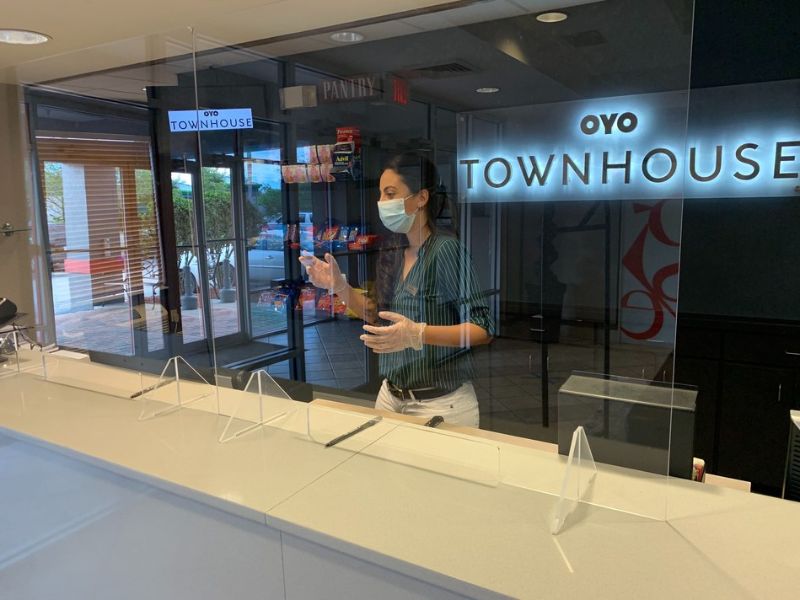 Oyo Hotels has launched Scrubbed Clean programme in the US to ensure the safety of all staff and guests amid the Covid-19 pandemic.
The new programme will help the hotel chain to comply with the guidelines of US Centers for Disease Control and Prevention (CDC).
According to the company, Scrubbed Clean recommendations were developed in conjunction with the Asian American Hotel Owners Association (AAHOA).
The revised guidelines emphasise on cleaning and housekeeping practices and mandates disinfecting common areas at least four times in a day.
The hotel operators will provide proper PPE to all on-site workers, while housekeeping services will be carried out only at checkout or on-demand.
All the hotels will also implement social distancing protocols across premises. Hand sanitisers will be provided at all key entrances and exits.
Additionally, the managers will carry out temperature checks on all employees every day before they start their duties.
Oyo USA global COO and operating partner Abhinav Sinha said: "As a leading hospitality chain, we at Oyo, are looking forward to welcoming many more of our guests back as travel restrictions are relaxed.
"The most important priority for our guests, partners and staff is to maintain health, safety, and well-being. Our 'Scrubbed Clean' programme emphasises best practices for creating a Covid-19 safe environment and has been developed in line with the CDC and American Hotel and Lodging Association (AHLA) Safe Stay guidelines."
Oyo has more than 300 hotels across 225 US cities.