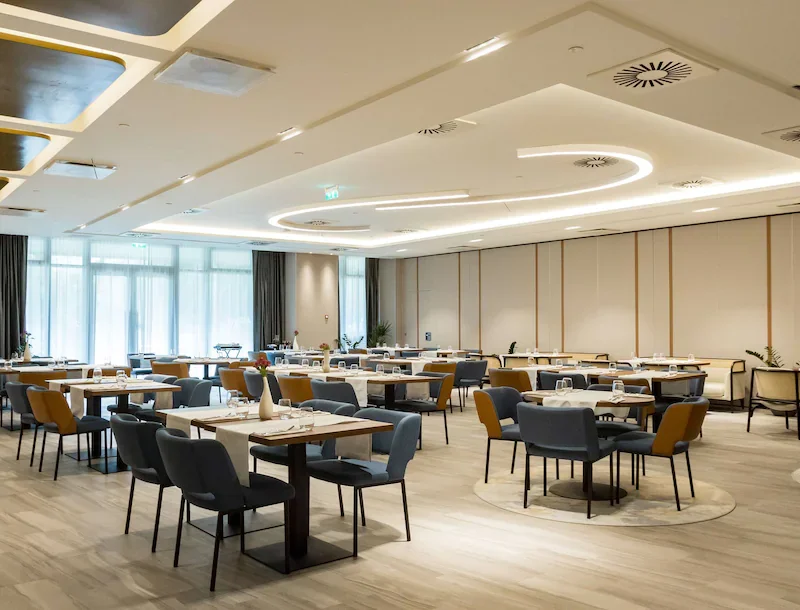 Five-star hotel Radisson Blu Hotel, Cluj, has opened its doors for guests in Cluj-Napoca, the capital city of Transylvania.  
The city's only five-star hotel is the result of an extensive renovation programme. The project saw a 1980s hotel building being converted into an upscale Radisson Blu property over a two-year-long period.
Located in the central-western part of the city, Radisson Blu Hotel, Cluj features spacious rooms, novel dining concept and meeting spaces with a contemporary touch.
The architecture and interior design of the hotel is inspired by the surrounding nature and contemporary buildings in the neighbourhood.
The luxurious hotel has 149 rooms with large windows. The Presidential suite occupies 79m2 area and features a separate living room, dining space and a bathroom with an aromatherapy shower.
Radisson Blu Hotel, Cluj offers a wide range of dining options that include a Lobby Bar which serves signature drinks, coffee and snacks.
The property's international restaurant The Park offers breakfast, lunch and dinner. It also has an outdoor dining option on its terrace.
In addition, Hikari, inspired by the Japanese culture, serves sushi, seafood and wine.
Further, the hotel has created space for five meeting rooms equipped with modern technology. Its private ballroom can accommodate over 300 guests. Radisson Blu Hotel, Cluj also has a provision for external meetings and event space.
Radisson Blu Hotel, Cluj general manager George Miu said: "We are excited to open the first Radisson Blu hotel in Transylvania in vibrant Cluj and are thrilled to welcome our first guests this summer.
"With our attention to detail and personalised service, each stay with us is sure to be a memorable experience."
Last month, the brand made its debut in Durban, marking the group's 14th hotel in South Africa.