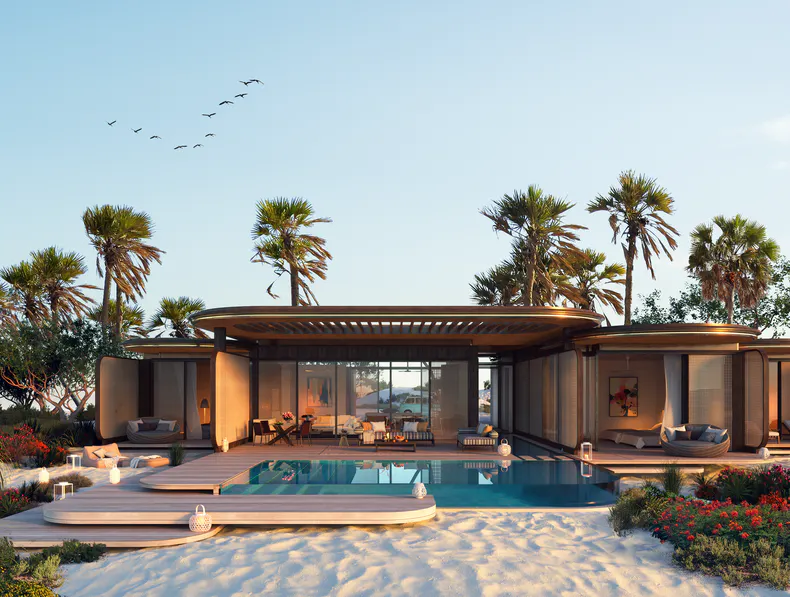 Rosewood Hotels & Resorts has partnered with The Red Sea Development Company (TRSDC) to establish the ultra-luxury brand at Red Sea destination in Saudi Arabia.
The new Rosewood Red Sea hotel will be located along the west coast on Shura Island in Saudi Arabia.
It will feature 149 suites and guestrooms, two lounges, a signature Manor Club and a central hub featuring authentic eateries.
The hotel will have three restaurants and additional recreational spaces including event pavilions.
Guests can also avail the Rosewood's signature well-being concept, Asaya. It will have a gym, seven treatment rooms, a yoga pavilion and two movement studios.
Rosewood Hotel Group CEO Sonia Cheng said: "It is our great pleasure to announce our expansion in the Middle East, adding Rosewood Red Sea to Saudi Arabia's burgeoning cultural movement.
"Rosewood's presence in The Red Sea destination will mark a transformational time for the brand as the project looks to set new standards in sustainable development and support Saudi Arabia emerge as a top global tourism destination."
Rosewood Red Sea will open as a part of the first phase of the multi-complex Red Sea development.
The Red Sea destination is a new cultural and lifestyle mixed-use development, which will include 22 islands and five inland sites when complete.
It also features an 18-hole championship golf course, a yacht club, various commercial retail and dining options.
The development is expected to complete by 2030 and will have centralised island-hubs, mono-island resorts, beach resorts and inland resorts.
Last year, Rosewood Hotel & Resorts also revealed its plans to open a new luxury hotel in Riyadh, Saudi Arabia by 2025.