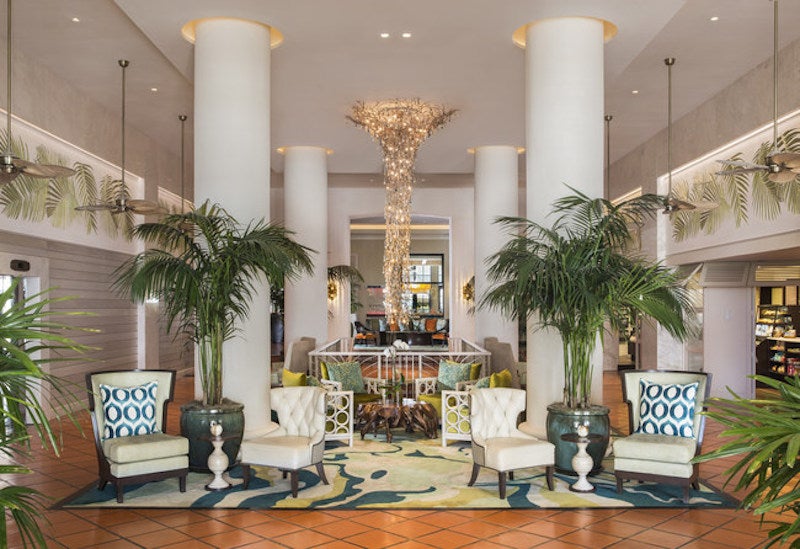 The Palms Hotel & Spa has installed US-based RGF Environmental Group 's Photohydroionization-Cell (PHI-Cell) in-duct air purification systems to sanitise air.
The deployment is part of the independently owned and managed luxury resort's efforts to ensure increased guest and staff comfort and safety.
Last week, RGF installed a total of 320 total PHI Package units in The Palms Hotel's every guest room AC system, lobby, gym, spa, kitchen, laundry room and offices and other areas.
The Palms Hotel vice-president Katja Janzon said: "We believe RGF has the safest and most environmentally-friendly product in the industry to clean both the air we breathe and also the surfaces.
"By combining high-intensity UV light with an advanced all- natural oxidation technology, it is an all-natural approach to sanitising, in line with The Palms' inspired-by-nature concept."
The PHI-Cell Package unit is designed to easily fit inside current air conditioning ducts and releases low levels of airborne hydrogen peroxide. This helps air throughout the conditioned space to be purified.
Leveraging RGF's patented technology, the unit lowers the presence of air pollutants, different bacteria and viruses including H1N1, MRSA, Norwalk and e-coli, as well as on surfaces and reduces odour.
RGF Commercial Air Products director Larry Fletcher said: "We're thrilled to supply The Palms Hotel with PHI-Cell units for their on-going efforts to help cleanse their indoor air for maximum guest comfort and safety.
"During these uncertain times, businesses are looking for simple and efficient ways to reduce airborne pathogens and provide some reassurances to their guests."