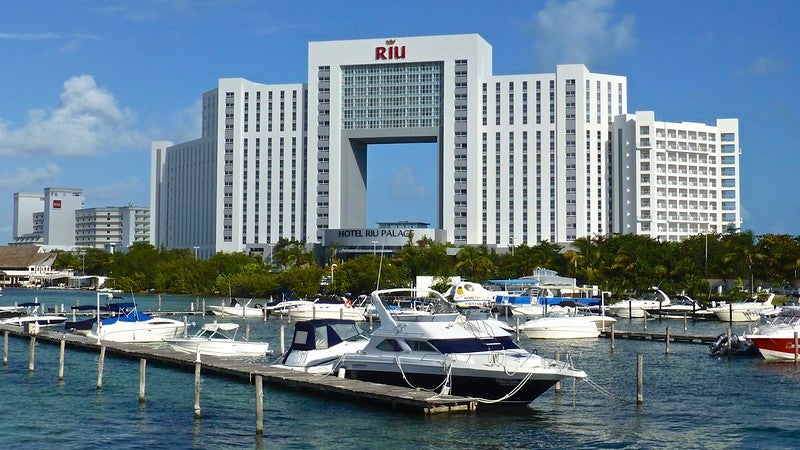 Germany-headquartered tourism group TUI has agreed to divest its minority shareholding in 21 RIU branded hotel properties for €670m.
TUI holds 49% stake in the jointly held real estate portfolio and RIU family owns the remaining 51% interest.
With this sale, RIU will become the sole owner of the hotel properties. Of the total 21 hotels, 19 are located in four continents and two are currently under development in Mexico and Senegal.
In 1993, the two companies established RIUSA II to manage the RIU brand hotels.
The 50:50 joint venture between RIU and TUI will continue to manage and distribute 100 Riu Hotels and resorts in 20 countries across the globe.
TUI Group hotel chief strategy and M&A officer Peter Krueger said: "We are separating hotel management and the holiday experience from property ownership, in line with our strategy announced in 2019 pre-crisis, a business model that has proven successful in the international city hotel sector.
"With the acquisition of our share in the 21 real estate properties by the RIU family, we will release capital employed, while we are strengthening our core business by focusing on global hotel management with continuing our successful RIU operating joint venture."
Proceeds from the deal will be used by TUI to bring down its Corona debt. As of 31 March 2021, the group's net debt increased by €1,910.6m to €6,813.1m.
During the first half of 2021, TUI posted a revenue of €716m, down 89%, and underlying EBIT loss of €1,309m.
The international RIU chain welcomed 2.3 million guests last year. It had a total of 24,425 employees.