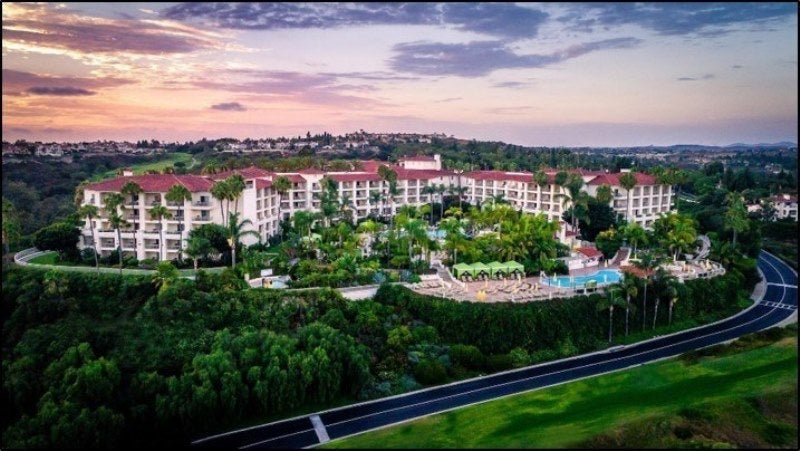 Xenia Hotels & Resorts has announced the acquisition of Park Hyatt Aviara Resort, Golf Club & Spa, a 327-room resort in Carlsbad, California, for $170m.
It does not expect the hotel to contribute to its EBITDA during the rest of this year.
Xenia chairman and CEO Marcel Verbaas said: "We are excited to have acquired Park Hyatt Aviara, an iconic resort located on 222 acres in a highly desirable coastal California location.
"Our ability to purchase the resort at a price substantially below replacement cost and well below those of comparable resorts in the region provides a significant value creation opportunity for the Company."
Park Hyatt Aviara Resort, Golf Club & Spa has 78,000ft2 of meeting space, besides  amenities including the 15,000ft2 Aviara Spa, six tennis courts, two outdoor swimming pools, Aviara Kids Academy, and Aviara Golf Club.
The resort, which is a part of the 1,443-acre Aviara master planned community, is at a key location in North San Diego.  The resort is claimed to enjoy benefits from local demand generated by Aviara's affluent resident base and the Four Seasons Residence Club located closeby.
This resort will continue to be managed by Hyatt, which has been managing the property since 2010.
Besides this asset, Hyatt manages eight other assets owned by Xenia, including Hyatt Regency Santa Clara, Andaz San Diego, Andaz Savannah, Andaz Napa, Hyatt Centric Key West Resort & Spa, Hyatt Regency Scottsdale Resort & Spa at Gainey Ranch, Royal Palms Resort & Spa, and Hyatt Regency Grand Cypress.
Xenia Hotels & Resorts owns 41 hotels with 11,566 rooms across 17 US states and the District of Columbia.
It operates hotels in the luxury and upper upscale segments. Its hotels operated or licensed by brands such as Marriott, Hyatt, Hilton, besides independent management companies including The Kessler Collection, Sage Hospitality, etc.