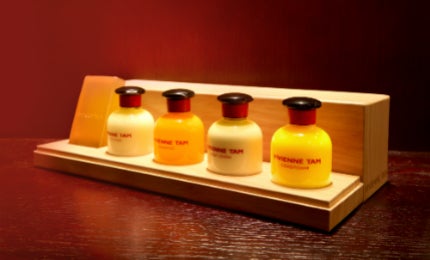 With the Vivienne Tam collection, a luxurious bathing experience is ensured in hotel rooms. Items include in collection are bath gel, body lotion, a 50ml shampoo bottle and 55g soap.
Vivienne Tam provides a range of luxurious amentities for hotel rooms is a leading international fashion designer, blending Asian aesthetics with the Western lifestyle. The collection was launched in New York in 1994.
Nourishing and fragrant, Baronessa Cali skin and body cosmetics merge ancient homemade recipes with high-quality...