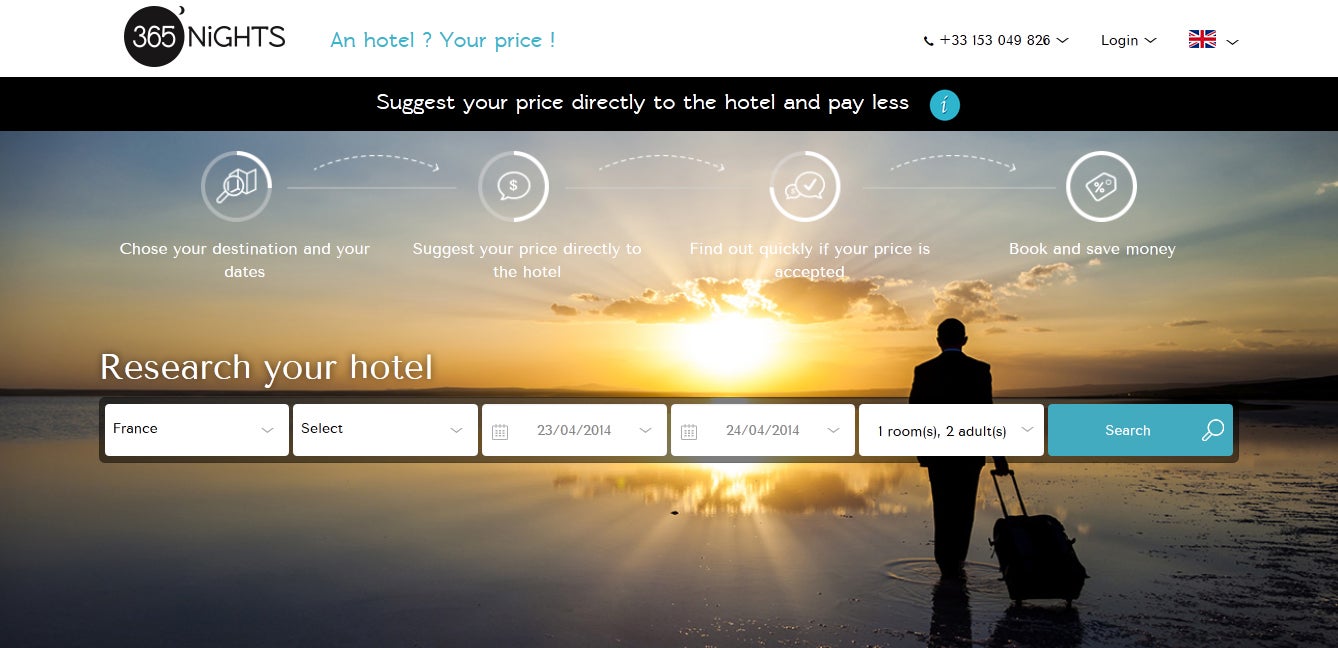 France-based hotel price negotiation site Barteo, recently re-branded as 365nights, has integrated with eRevMax, the leading provider of hotel online distribution solutions, to expand connectivity options available to its fast growing portfolio of hotel partners.
Accommodation providers will now be able to make immediate availability, rates and inventory (ARI) updates on the channel through eRevMax's RateTiger solution.
365nights co-founder and CEO Thomas Hiley said: "We are delighted to work with eRevMax to provide our mutual clients with reliable connectivity which will save time and energy. Since our launch, we are deeply focused on offering simplicity and flexibility to hoteliers; RateTiger and Connect solutions fit perfectly with this goal. Our concept is new for consumers but the way to manage the rates and availability for hotels remain the same, and this connectivity completely automates the management. Already more than 500 partners have joined us and we are preparing new things for 2014 including a full new website."
Launched in 2013, 365nights is a niche travel site that allows users to negotiate on the price of the room directly with the hotel in real-time, before making an actual booking. The site displays the best available online price, but the consumer can then negotiate directly, confidentially and in real-time with the hotel through the 365nights interface.
eRevMax CEO Greg Berman said "Our partnership with 365nights enhances our capability of offering a diverse range of distributors through the eRevMax Channel Ecosystem. Given that we cater to properties ranging from independent properties to enterprise hotel groups, it is important for us to offer quality certified connections through which both the channel and the hotels benefit."
eRevMax is developing its connectivity solutions to help industry partners better match supply with relevant demand, uncover new revenue opportunities and improve their profitability velocity. The company's sophisticated real-time distribution technologies are already being effectively used by more than 20,000 hoteliers worldwide.
---
Image: 365nights integrates with eRevMax. Photo: courtesy of eRevMax.
LaTour Hotels and Resorts, one of the leading hotel management companies in US, has partnered...