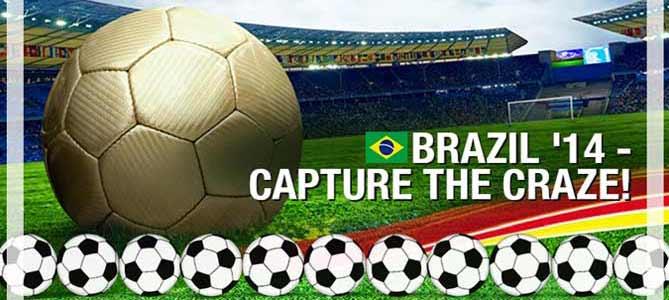 An additional 3.7 million people are going to visit Brazil this year as football fever grips the country, according to an infographic developed by eRevMax, the leading channel management and connectivity solution provider.
The Infographic, Brazil 2014: Capture the Craze, based on several market studies sheds key insights on the Brazil Hospitality Industry and suggests that hoteliers have a balanced mix of global and regional channels in their distribution portfolio.
Often cited as the greatest event in the world, the tournament is expected to be a major boost for the Brazilian economy, particularly for the hospitality industry as an estimated $25bn is expected to be spent by football lovers.
Brazil is witnessing an explosion of hotel inventories supply with more than 173,000 new rooms being added before the event. With the online travel industry growing at over 34%, eRevMax believes there has never been a better time for the Brazilian hotel industry to sell its inventories by reaching out to the online buyers.
Tourist influx along with relatively lower room availability has led to a steep increase in hotel prices. The average hotel rate in cities like Rio de Janeiro is expected to be 50% more than what it would be during Olympics 2016. Brazil is the most popular travel destination in Latin America, and also by far the most expensive.
eRevMax warns Brazil's hoteliers to utilise the high demand to raise profitability, but give attention to the shoulder seasons on either side of this mega event, as they are expected to be leaner periods than in normal times.
To access the full infographic, click Brazil 2014: Capture the Craze.
---
Image: eRevMax shares key insights on Brazil's hotel industry. Photo: courtesy of eRevMax.
LaTour Hotels and Resorts, one of the leading hotel management companies in US, has partnered...