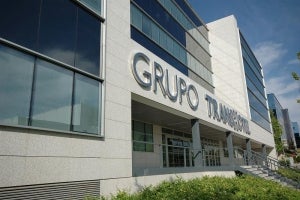 Global travel services provider Transhotel has joined the eRevMax Channel Ecosystem – a collection of certified demand partners having two way XML connection pre-configured for rate, inventory and reservation distribution to help hotels take online sales to the next level.
Transhotel, which collaborates with 78,800 travel agencies and offers a portfolio of more than 60,000 hotels internationally, will be a great platform for eRevMax's hotel clients looking to expand their visibility by promoting inventory globally and creating incremental business opportunities.
"This integration will enable eRevMax hotel users to process rate and inventory updates via the advanced XML interface transferring data in real-time, while also receiving reservation data generated from the Transhotel extranet. The seamless connectivity aims at enhancing data flow, which will greatly reduce time to market, thereby helping hotels place immediate updates depending on the latest market scenario. This will further help hotels to continuously generate incremental and guaranteed business through RateTiger updates," said Natalia Fernández, Chief Contracting & Product Officer at Transhotel.
"With online travel market growing by leaps and bounds, it is essential for hotels to have access to the right channels that can help propagate their brand inventory to new audiences and help expand market reach. We continue to collaborate with industry leaders like Transhotel to provide our hotel users with pre-connected, sophisticated real-time technologies to further support their online revenue strategies," said Greg Berman, COO, eRevMax.
The hotel channel management specialist has been developing its distribution network to offer advanced connections to RateTiger and Connect enterprise platform users. eRevMax aims to help industry partners better match supply with relevant demand in a timely manner thereby creating new business opportunities.
LaTour Hotels and Resorts, one of the leading hotel management companies in US, has partnered...