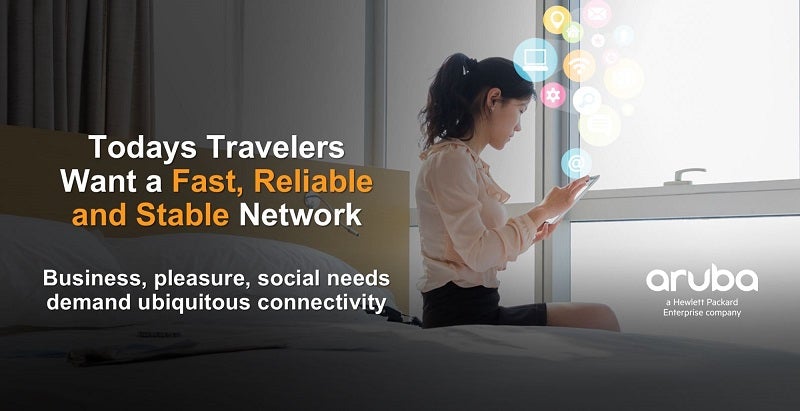 Aruba, a Hewlett Packard Enterprise company, is a leading provider of next-generation networking solutions for enterprises of all sizes worldwide.
The company delivers IT solutions that empower the cloud first, mobile first business to serve the latest generation of mobile-savvy users, #GenMobile. To enable this, we address mobility and the digital workplace with one thing in mind, an optimum, secure business experience.
Multi-vendor enterprise software
On May 19, 2015, HP completed the acquisition of Aruba Networks. Aruba boasts a highly regarded innovation engine and specialised sales, marketing and channel model, which will complement the Hewlett Packard Enterprise networking business and go-to-market breadth.
As the market is transitioning towards faster wireless with 802.11ac technologies, HPE Aruba offers a coherent, scalable and complete portfolio of access points and controllers in order to satisfy the needs of any business which aspires to drive a wire-free network edge. The HPE Aruba LAN solutions complement the simplified architecture by a robust portfolio of SDN-enabled campus and branch switches.
To enable the optimum, secure business experience, we provide multi-vendor enterprise software that allows businesses to:
Exercise for visibility, management and control over their wire and wireless network – Aruba AirWave
Ensure security and policy based network access management based on user profiles and context – Aruba ClearPass
Deploy an enriched mobile engagement experience and a personalised business experience for customers and collaborators – Aruba Meridian Platform & Aruba BLE Beacons
Extract value from the network by analysing user and engagement data – Aruba Analytics & Location-Based Engine – ALE
Financial support services for hospitality clients
Gain the flexibility, speed and control needed to execute on an IT investment strategy that accelerates innovation and growth.
Now, more so than ever before, businesses must have an IT infrastructure that is adaptable and can easily flex with change as business requirements change. Equally important is an IT investment strategy that enables this flexibility. With IT investment solutions and responsive consumption models that support business transformation, HPE Financial Services helps organisations worldwide enhance business agility and control to scale technology with speed and confidence.
HPEFS operates in more than 50 countries with regional variations in available services and offers.