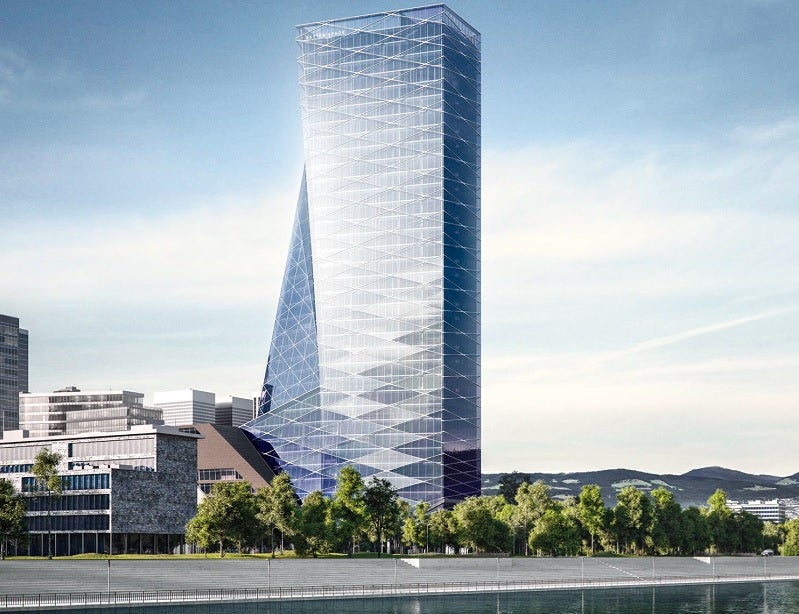 ABB has a wide range of modular and complete solutions to increase efficiency in the hospitality sector.
Its wide portfolio of technologies can be networked and easily expanded to enhance comfort for the guests and hotel operators, while increasing return on investment.
Automated solutions for the hotel and hospitality sector
ABB's smart automation solutions provide a comprehensive amenity network for both hotel guests and personnel.
Aimed at facilitating controls and streamline management processes, they incorporate a modular design to address the individual requirements of clients and end-users.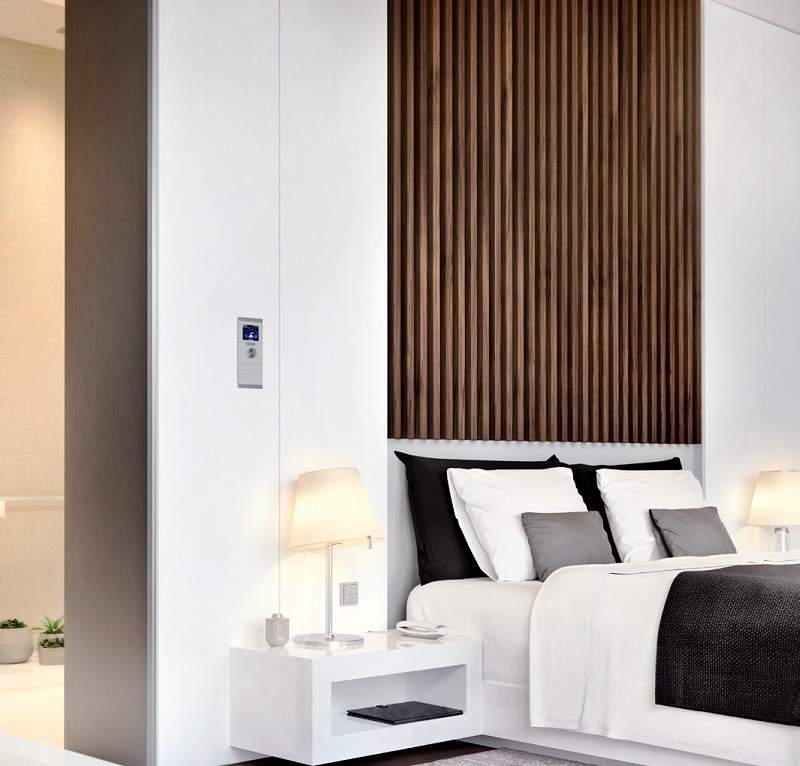 ABB supplies an array of modular electrical systems for the hospitality sector.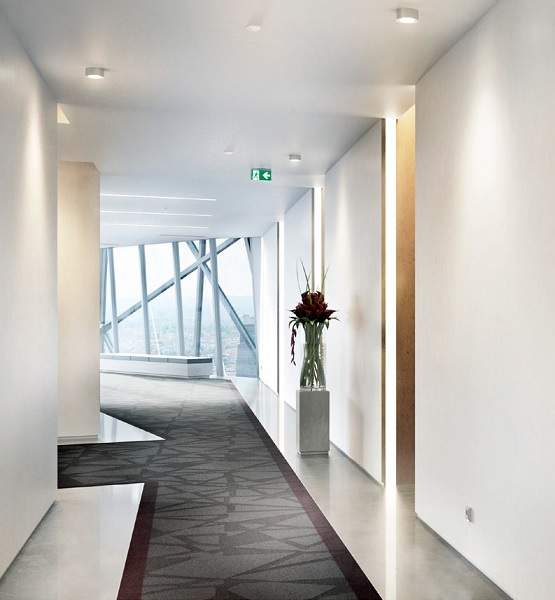 The company's solutions for all hotel areas, ranging from foyers and corridors to individual guest rooms.
Waterproof power sources and lighting are available for outdoor applications.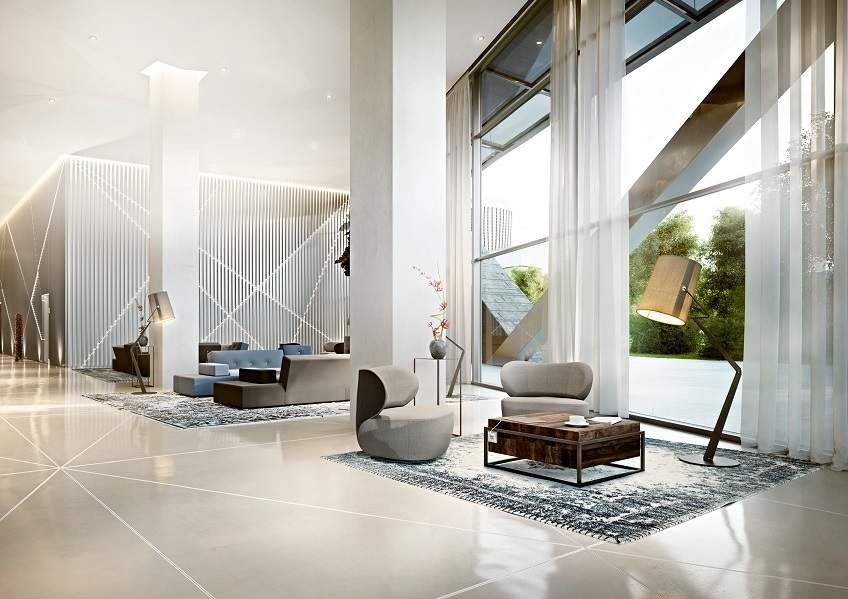 Orientation modules use pictograms to provide clear information to guests and personnel.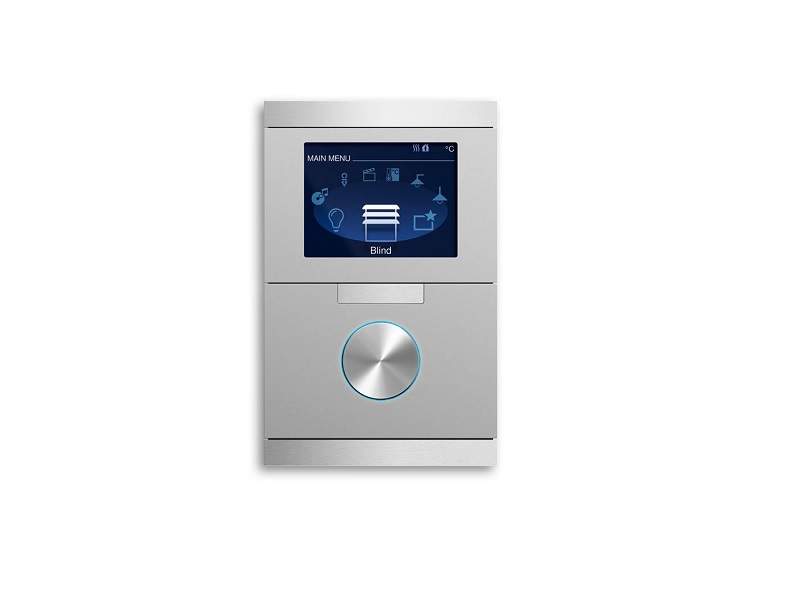 The company offers a wide range of amenities to enhance the hotel guest experience such as communication stations and automated climate controls.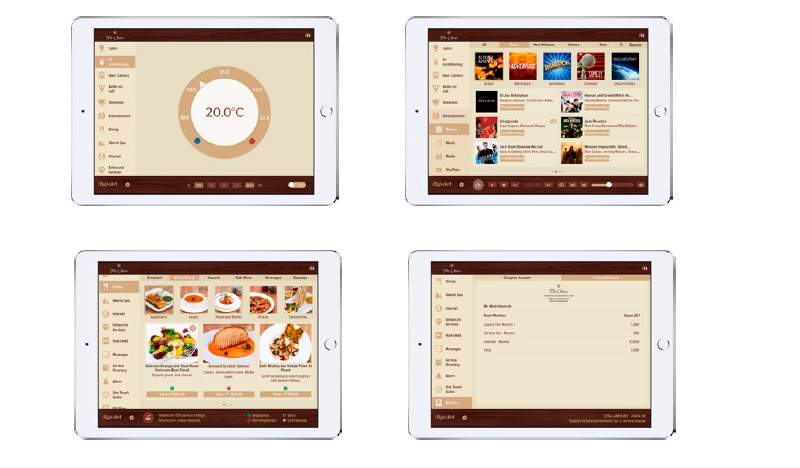 Compatible with ABB's room management system, the Digivalet solution enables guests to easily access hotel amenities.
The company supplies technologies to control facilities such as lighting, electronics, energy management and power distribution.
Inviting design: the best reason to return
ABB's designs stimulate all the senses, making them perfect for a hotel.
Uniqueness stems from variety. The design adapts to various interior design directions such as different colours from discreet to intensive, different surfaces from matt to glossy, different shapes from round to pointed. Whether you need a USB socket outlet or a radio, all applications have a place in a uniform line.
As soon as the guest opens the door, they are immediately greeted by a comfortably illuminated room. Whether they comprise of spotlights, decorative wall lights, indirect light sources or the daylight controlled by the blind, all of the light sources complement each other and collectively make all the difference when it comes to comfort in a hotel.
Flexible door communication systems
ABB-Welcome offers both hotel personnel and guests a high level of safety and comfort.
Using audio and video stations, the range provides simplified access, along with transponder cards for guests and fingerprint modules for the personnel, and can be expanded in a variety of methods such as integrated security cameras and forwarded calls in the event of no on-site staff.
In addition, KNX and the option of a central control enable transparency and safety, while reducing management and maintenance costs. Clients can obtain a complete overview from a central location, so that that the room occupancy process can run smoothly. The system is also future-proof for all conversions and extensions.
Movement and presence detectors for hotel corridors
The Busch-Watchdog movement detectors react sensitively and immediately to ensure that no-one has to move around in the dark and uninvited guests are not ignored. With a range of up to 280° and several detection levels, ABB has a suitable movement detector for every application, distance and area.
In addition, the KNX presence detector has a range of up to 12m. It responsively controls the light and features an integrated monitoring function to ensure guests and management are safely and effectively guided around the hotel.
Waterproof exterior electrical fittings
ABB provides a range of waterproof lighting and power sources with IP 44 protection.
Suitable for exterior applications, these weather-protected devices are available in a variety of shapes and colours to offer a timeless design and compatibility with an array of different current architectural styles.
Access points for wireless, high-speed internet
The flush-mounted WLAN access point is an integrated and concealed solution to provide powerful, high-quality internet.
It is suitable for a wide range of interior design requirements in the hotel lobby or guest rooms, as it can be incorporated into an array of different switch ranges.
Temperature, air and humidity controls
The ABB i-bus® KNX intelligent room temperature controller offer adjustable heating requirements to reduce energy consumption and costs while increasing guest comfort.
The Busch-CO2 sensor® wall module enables clients to both measure and change air quality and humidity levels clearly and directly, as well as regulates the incoming fresh air. The module automatically activates the ventilation or opens the window as soon as the maximum CO2 value has been exceeded in the room.
Detailed light dimmers
ABB's dimmable lighting controls offer DALI potentiometers, and IR or push-button dimmers in a wide variety of models. Modular MDRC dimmers are also available to enable centralised control.
Together with RGB and RGBW lamps, Busch-KNX LED dimmers ensure all kinds of finely structured lighting accents and moods.
Clear orientation modules for hotel interiors
The Busch-iceLight® wall and ceiling modules help guests get their bearings.
For the signal inputs, there are various pictograms that provide information during the day and night, and easily guide them.
With designer covers for the different switch ranges, the LED technology and high-quality acrylic glass emphasise contemporary features.
State-of-the-art guest management solutions for luxury hotels
ABB's DigiValet in-room solution can be integrated seamlessly with the company's guest room management system in the luxury hotel sector.
Through using a state-of-the-art interface, hotel guests can adjust the room conditions according to their personal preferences. They can access facilities such as room controls, television settings, on-demand films and room service.
DigiValet's guest room management software complements ABB's KNX products to offer a customisable combination of hardware and software for luxury hotels. With an iPad, guests can comfortably control the room via a multilingual user interface.
Internet-based chargers for electric vehicles
ABB offers fast, internet-based chargers for electric vehicles that can be easily linked to a wide range of services to enable clients to offer practical maintenance and an efficient service.
The company offers chargers in multi and single-standard configurations, as well as specialised models for highway, commercial and en-route applications.
ABB also has extensive experience in the development and installation of charging solutions, which includes nationwide networks.