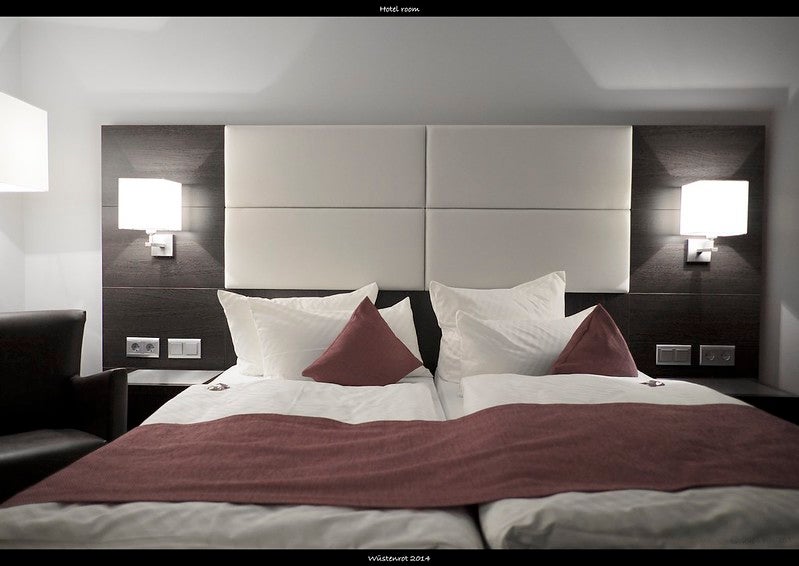 UAE hospitality brand Al Khoory Hotels has officially opened its new property, Al Khoory Sky Garden Hotel, in Deira, Dubai.
The property is located on the land where the hospitality brand's parent company Al Khoory Group was born around 50 years ago. It is five minutes away from Dubai International Airport.
The opening, which was announced last month, comes ahead of Golden Jubilee celebrations of the UAE National Day on 2 December.
It also follows as Dubai is currently hosting Expo 2020 from 1 October 2021 to 31 March 2022.
Al Khoory Sky Garden Hotel has 279 rooms and suites as well as food and beverage venues including an all-day dining facility.
Other guest amenities include three meeting rooms, a huge ballroom, spa, gymnasium, outdoor swimming pool, kids club and games room.
Al Khoory Hotels general manager Arun Kumar said: "We are very happy and excited to formally welcome guests to the flagship property of Al Khoory Hotels and what better timing to coincide with the 50th anniversary celebrations of the UAE National Day.
"Our vibrant colours, tastefully designed rooms and facilities at the hotel along with the latest features in guest room management offer a sustainable solution in maintaining the temperatures and lighting levels in their rooms to their liking.
"Al Khoory Sky Garden Hotel offer our guests some great dining options and meeting venues and enough recreation options for the family as well thus having all the elements of a great hospitality experience."
Following this, Al Khoory Hotels also plans to add another hotel in the UAE in the next few months.
The company also plans to further expand its presence to other emirates and Oman.