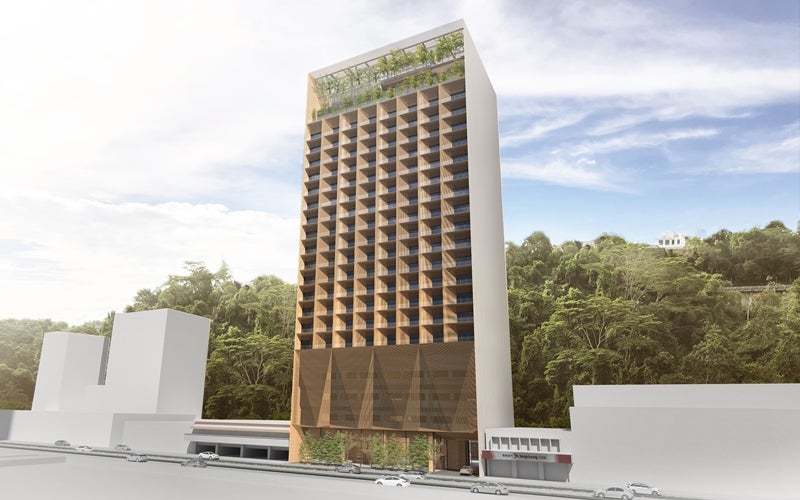 An affiliate of Hyatt Hotels has entered into a management agreement with a subsidiary of Hap Seng Consolidated Berhad group (Hap Seng) to develop a Hyatt Centric hotel in Kota Kinabalu, Sabah, Malaysia.
Hyatt Centric is a brand of full-service lifestyle hotels. Hyatt Centric Kota Kinabalu, expected to open in 2021, will be the first Hyatt Centric hotel in Malaysia.
The hotel, to be located in the heart of the city, will offer easy access to the commercial district, shopping malls, restaurants and other attractions.
Furthermore, the Jesselton Point pier is also within walking distance, which will enable guests to easily visit nearby islands. The airport is located a little more than 10km away.
Hyatt Hotels group Asia-Pacific president David Udell said: "With its prime location in Malaysia's gateway city to Sabah and Borneo, Hyatt Centric Kota Kinabalu will cater to adventurous guests looking to discover the area's culture, cuisine and surrounding national parks."
The hotel will feature an all-day lounge and restaurant, over 1,900ft² of meeting space, a rooftop swimming pool and bar with views of the South China Sea, and a fitness centre.
Hyatt senior vice president of Asia-Pacific real estate and development Patrick Finn said: "We are thrilled to announce plans to introduce the Hyatt Centric brand to one of Malaysia's key destinations.
"We are focused on strategically growing our brand presence in Malaysia and the introduction of our second Hyatt hotel in Sabah will enable us to provide more diverse experiences for guests."
Kengo Kuma has been appointed as the architect and interior designer for Hyatt Centric Kota Kinabalu.
Hap Seng chairman Jorgen Bornhoft said: "We're honoured to announce plans to fly the first Hyatt Centric flag in Malaysia, and more importantly, the very first hotel by the Hap Seng group.
"Leaving no stone unturned, we have decided to engage the world-renowned Japanese architect, Kengo Kuma to design the hotel. We hope this speaks to Hap Seng's commitment to bring a best-in-class experience to Sabah while creating job opportunities and driving tourism."