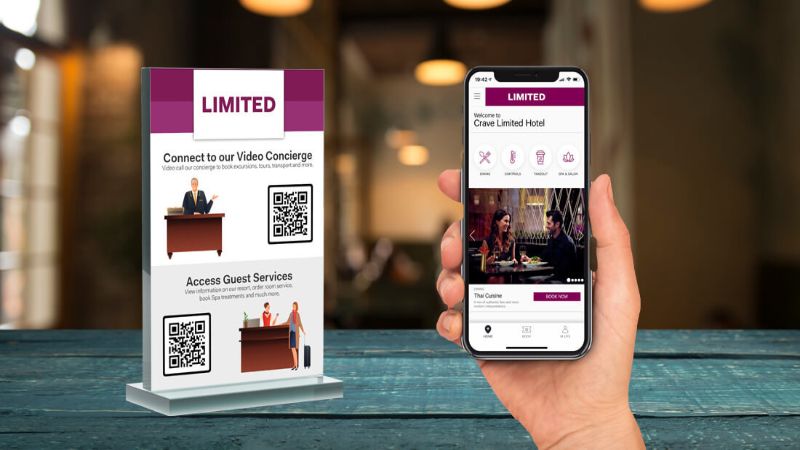 Crave Interactive, UK-based provider of digital guest experience solutions for hotels, has launched of Crave AppLess  Mobile, which enables hotel guests to easily access digital guest services on their own mobile devices.
The guests can access the services on their mobiles without having the need to download a mobile app.
Given that all smartphones have a QR code reader built into the camera, Crave's AppLess Mobile applies location intelligent QR codes, which in turn enables users to point their camera at any QR code. This facility enables users to easily access any services and information as per their requirement.
Crave's cloud-based digital platform enables its guests to access their in-room services and room controls, as well as particular services from any location of the resort.
Furthermore, Crave allows its user to access the online payment applications, including Apple Pay and Google Pay. This facility enables guests to easily order and pay for food and drink to be delivered to their location, whether at a bar, a cabana, a meeting room or a casino floor.
Crave AppLess also offers its Video Services Platform to  hotel guests so that they can easily contact their staff members through an instant video call and text chat.
Crave founder and CEO Gareth Hughes said: "Crave AppLess Mobile is the solution the hotel industry has been waiting for. The guests' own phone is utilized, so services can be deployed easily and at low cost across multiple properties. The end is nigh for grubby paper directories and marketing leaflets within hotel rooms. With Crave AppLess combined with our video services, the future of great guest experience has arrived."
The cloud-based platform uses mobile HTML technology to deliver performance and flexibility. The solution is powered by the Crave Cloud Digital Guest Service Platform.
Hughes said: "Whilst Crave tablets provide an unparalleled in-room guest experience, Crave AppLess can be used by the guest from any location, and is much cheaper and easier to deploy. We see a future where all hotel guests will enjoy compelling digital guest services from the comfort of their own devices. No longer will the downloading of an App be a barrier to great guest service."