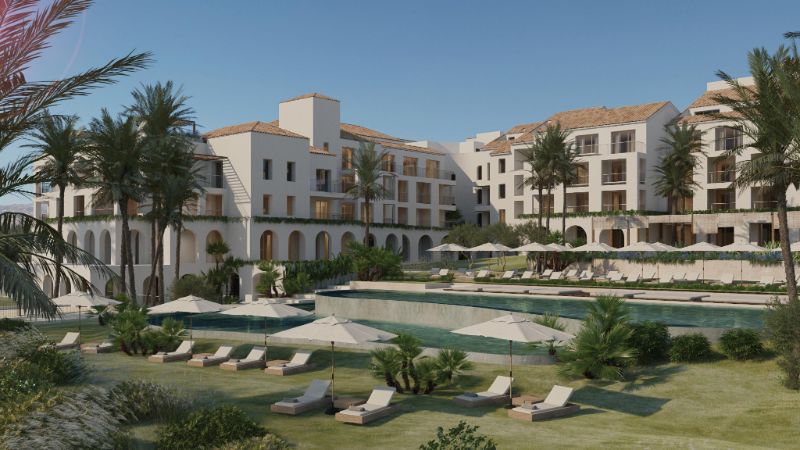 Hyatt Hotels has unveiled plans to redevelop the former Byblos Hotel in Mijas, as part of its efforts to bolster its presence in Spain.
A Hyatt affiliate signed a franchise agreement with a wholly owned subsidiary of Intriva Capital European Principal Investment Fund to redevelop the iconic property.
Byblos Hotel, which is closed since 2010, will be rebuilt as a luxury 200-bedroom resort and will join The Unbound Collection by Hyatt portfolio.
The revamped property is expected to open its doors in early 2022 and will be managed by Marugal Hotel Management.
Hyatt regional vice-president of development Europe Nuno Galvao Pinto said: "We are delighted to collaborate with Intriva to redevelop and rediscover the splendour of this famous building and welcome it into The Unbound Collection by Hyatt portfolio.
"The illustrious past and distinctive architecture of the hotel make it a perfect fit for the brand and we expect it to be a truly exceptional addition this collection of storied hotels.
"We look forward to further growing this exciting independent brand across Europe, inviting guests to create story-worthy experiences at unforgettable properties."
Once complete, the redeveloped hotel will include health club and spa, indoor and outdoor pools, a cinema and a night club.
It will also feature a kid's club and conference spaces for private events and business meetings.
Intriva head of post-acquisition Tom Saunders said: "We look forward to working with the local community to bring a new luxury resort to the area, underlining our commitment to the European leisure and hospitality sector at this challenging time.
"The hotel has a rich and exciting past that we intend to bring it to life once again supported by Hyatt."
Recently, Hyatt signed a deal to open its first location in Cyprus.