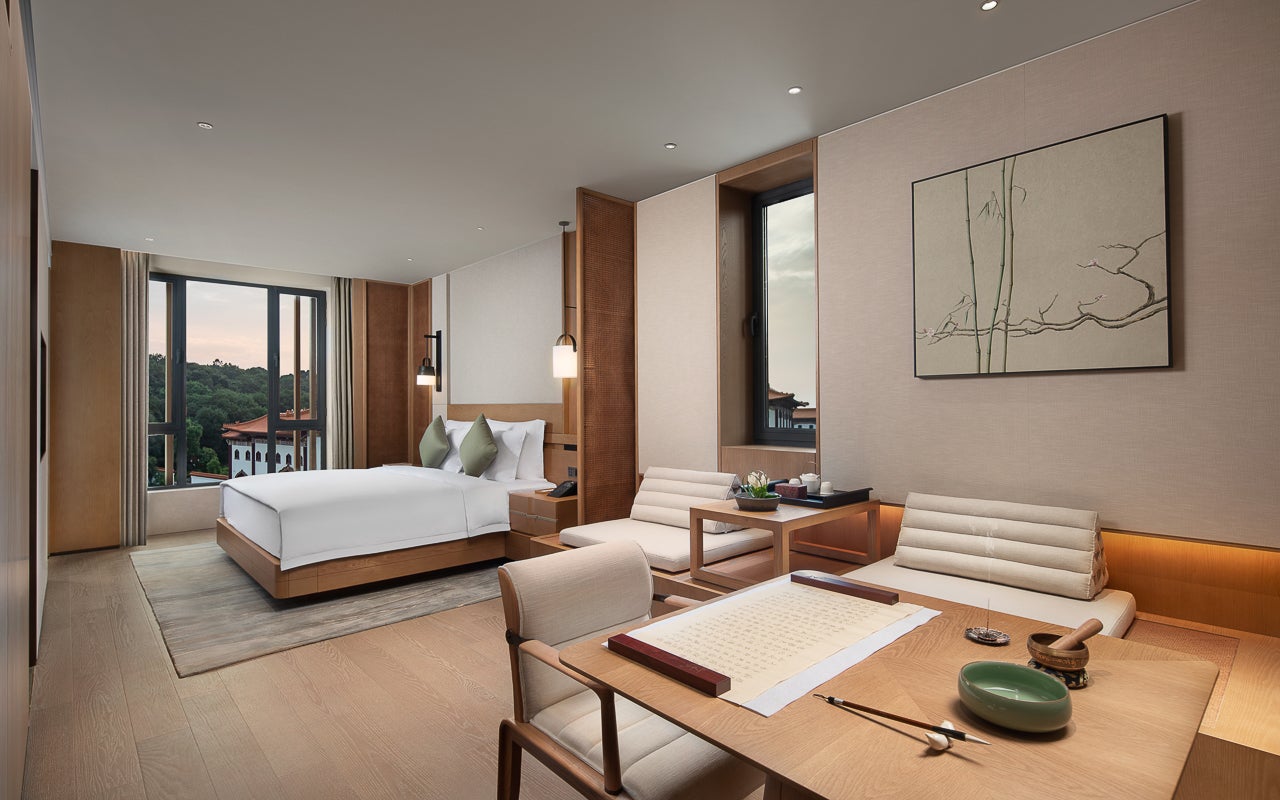 The Unbound Collection by Hyatt has opened the new wellbeing-focused Grand WUJI Hotel in Nanjing, China, marking its fourth property in the country.
The 272-room Grand WUJI Hotel was earlier known as The Yovoy Hotel and its name references the concept of five seasons, spring, summer, long summer, autumn, winter in Mandarin.
Covering an area of 31,000m², the hotel has a total construction area of 81,000m².
It was constructed according to national environmental standards and the four free-standing buildings are connected by a central garden.
Due to exterior greenery, Grand WUJI Hotel appears to be floating in its surrounding urban environment and its interiors feature natural woods, textured stone and a muted earthen colour palette.
Grand WUJI Hotel general manager Jenkin Li said: "At Grand WUJI Hotel, the essence of a healthy lifestyle is integrated into every detail of the guest experience.
"The result is a revitalising sanctuary that nourishes mind, body and soul, filled with the cultural heritage of Nanjing, the ancient capital of the Six Dynasties in China."
The hotel features four restaurants where chefs focus on creating balanced, seasonal menus for guests.
Additionally, the hotel has LVQI Lobby Bar, Jade Court and six multifunctional conference rooms, 24/7 fitness centre with Technogym equipment and indoor heated swimming pool.
Nearly 3,000m² of meeting venues that can be accessed through a private entrance host various conferences, special events and weddings.
The 1,200m² Five Season Banquet Hall can accommodate up to 1,200 people and features a 50m² LED screen for presentations.