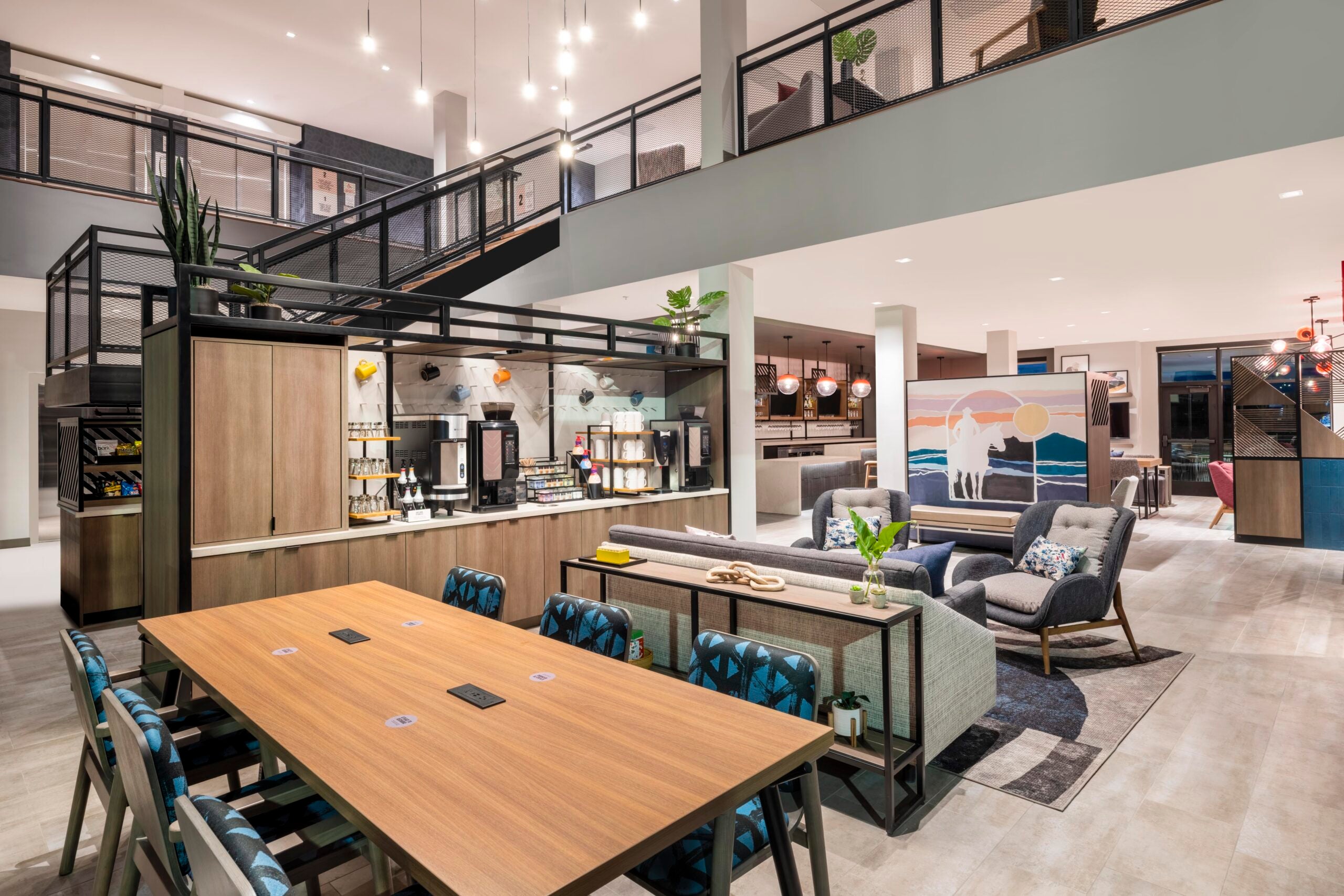 IHG Hotels & Resorts (IHG) is continuing to introduce its newest all-suites brand Atwell Suites with the opening of a new property near Denver International Airport, US.
Opened in partnership with KJ Hotel Properties, the hotel is the brand's first new-construction prototype property.
The hotel is located close to Denver International Airport, and other major attractions in the city including Denver Art Museum and Union Station in LoDo.
Atwell Suites Denver Airport – Tower Road boasts a two-story lobby and 96 studio suites featuring spaces for work and rest, and other amenities including a standing desk, sofa, and wet bar.
The property also features public coworking spaces, a meeting room dubbed 'The Study' for up to eight people and a 24/7 complimentary beverage outlet serving premium, grind-and-brew espresso and coffee as well as complimentary breakfast offering hot and cold items, such as Greek yogurt, pastries, breakfast sandwiches, and omelettes.
Atwell Suites and avid hotels global VP Karen Gilbride said: "The opening of Atwell Suites Denver Airport – Tower Road is an exciting milestone for the brand as we unveil our new-construction prototype.
"We can't wait for guests to 'check in and find out' all about the Atwell Suites brand, whether staying for work, leisure, or a little bit of both. Atwell Suites has strong growth ahead, and the momentum we have already seen and feedback from guests and owners points to a bright future for this new brand."
Atwell Suites Denver Airport – Tower Road marks the second property IHG opened in 2022 after Atwell Suites – Miami Brickell, which opened in March.
Currently, Atwell Suites has more than 20 hotels under development in high-demand travel markets across the US.
Later this year, the company will open the brand's new hotel in Austin, Texas.