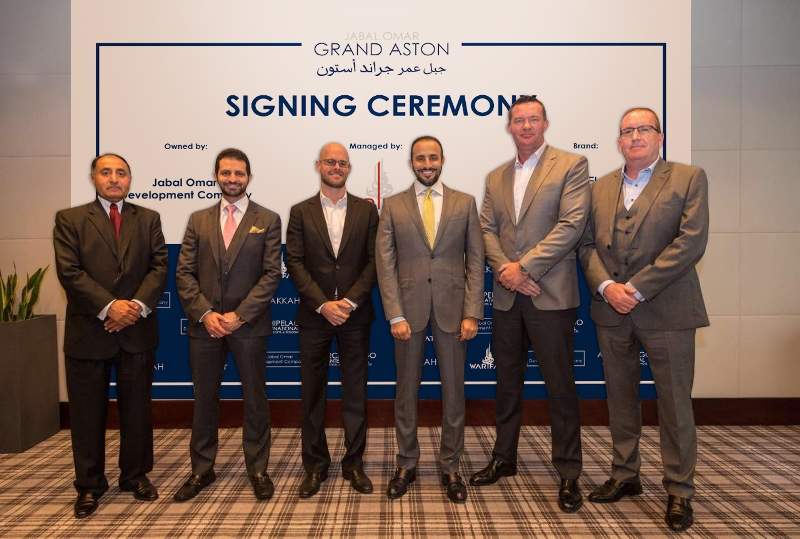 Indonesian hotel group Archipelago International has entered into a long-term master franchise agreement with Saudi Arabia-based Jabal Omar Development Company's (JODC) subsidiary Warifat Hospitality.
The agreement will offer development and branding rights to Warifat Hospitality for three Archipelago hotel brands, namely Grand Aston, Aston and Harper branded hotels, at JODC's flagship development in Makkah as well as across Saudi Arabia.
Archipelago International president and CEO John Flood said: "In strategic terms, this is a historic agreement for our company and indeed for Indonesia, as we will be the first Indonesian based hotel company to enter the Kingdom's hotel market.
"Our hotel brands are the most widely recognised in Indonesia, which is the largest source market for pilgrims to Makkah and Madinah.
"This agreement foresees and caters for significant growth from the Indonesian market and it recognises Archipelago as the hotel group best positioned going forward to cater to the growing numbers of Indonesian and Southeast Asian visitors to the Kingdom."
As part of the agreement, Warifat will develop the first hotel with 560 rooms under Jabal Omar Grand Aston brand in Saudi Arabia.
The five-star hotel will be the first location for Archipelago in the country and is scheduled to be completed in July 2019.
Archipelago currently operates 137 operational hotels featuring a total of 19,000 rooms across its nine core brands as well as developing 100 more hotels in Indonesia, Malaysia, Philippines, the Caribbean and the Middle East.