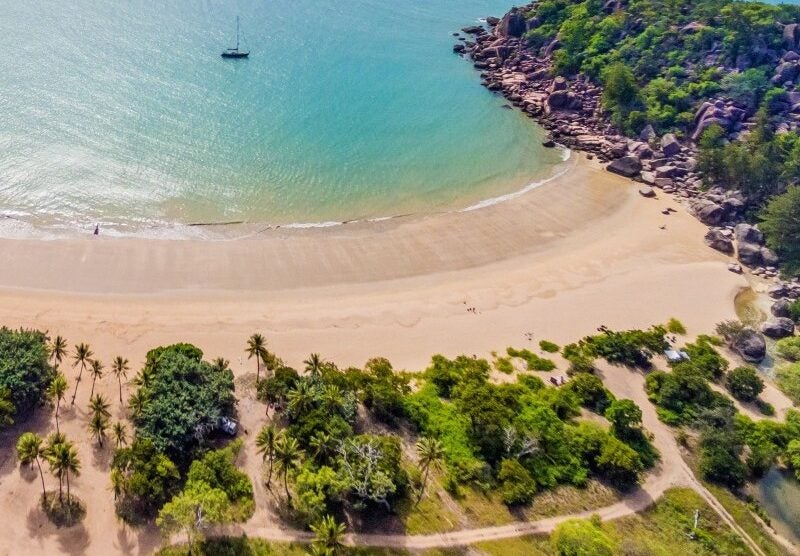 Selina Hospitality has expanded its footprint in Australia with the opening of new hotel on Magnetic Island, off the coast of Townsville, Queensland.
Selina Magnetic Island, which opened on 23 December, is within a five-minute walk from Horseshoe Bay.
Located right by the Great Barrier Reef, Selina Magnetic Island has 145 bedspaces as part of the first phase.
The new hotel offers a range of accommodations including powered caravan sites and private room options.
Other guest amenities include a swimming pool, wellness deck, an old school bus converted into a CoWork, outdoor bar and pool table.
Guests can also explore on-site wildlife park, which is home to animals including turtles, koalas, wombats and crocodiles. During nights, the hotel hosts live music.
It also features food trucks catering Australian style breakfasts and local craft beers.
Selina South East Asia, Australia, New Zealand managing partner Gadi Hassin said: "We are so excited to add Selina Magnetic Island to our portfolio. It marks the 5th hotel we have opened this year in the APAC region, 4th property in Australia, and our first truly remote experience in the region.
"Magnetic Island is home to a beautiful local community and becoming one of Australia's most sought-after tourist destinations; we acknowledge the Wulgurukaba people of Yunbenun, the traditional custodians of the land on which we enter, and recognise their continuing connection to land, waters and community paying our respects to the Elder's past, present and future and all the Aboriginal & Torres Straight Islander people."
The new hotel joins Selina's other properties in Brisbane and Melbourne.