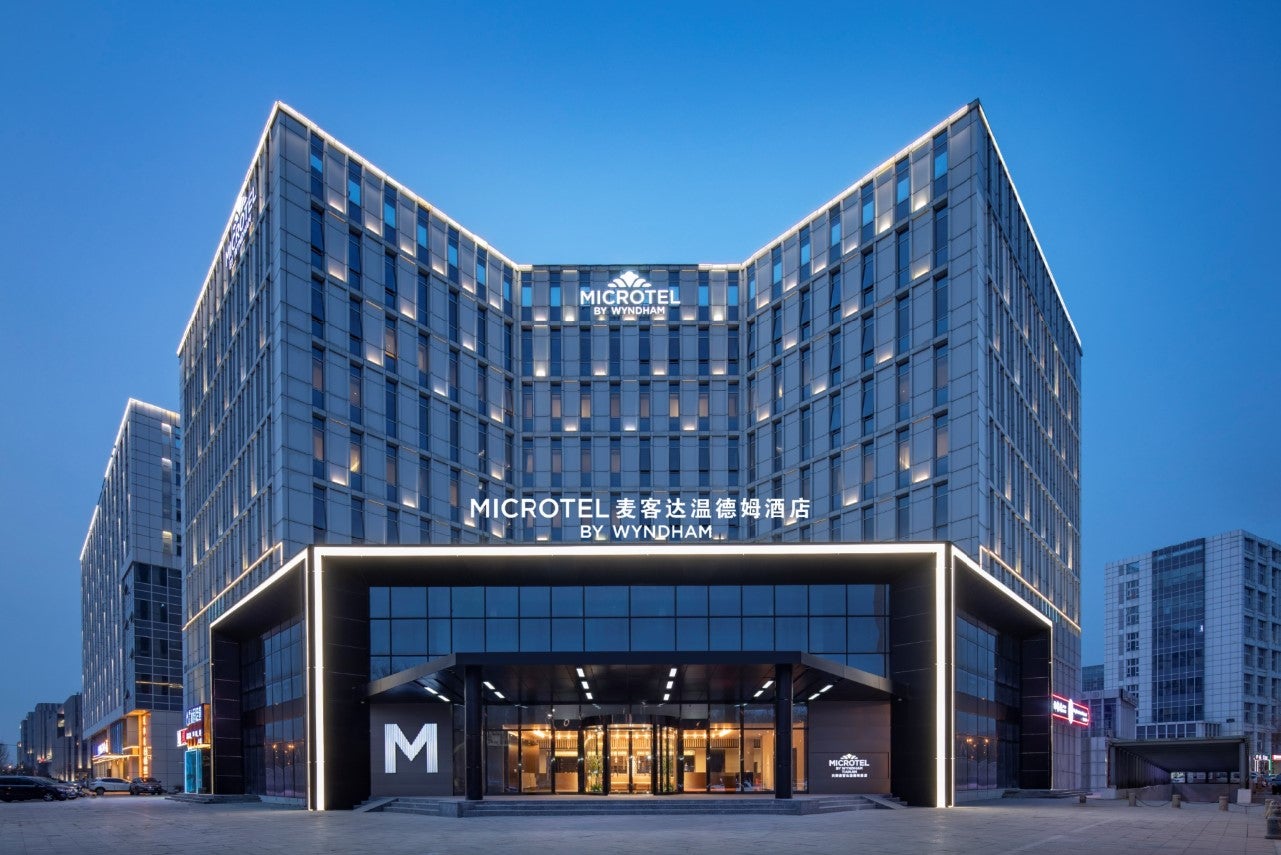 Wyndham Hotels & Resorts has plans to open 20 new Microtel by Wyndham hotels in China by the end of next year, expanding its portfolio in the country.
The hotel franchising company currently operates 9,000 hotels across approximately 95 countries. Microtel by Wyndham has a presence in several locations in the US, Canada, Mexico, China and the Philippines.
Microtel by Wyndham first opened in China in 2019. Now, the brand has six hotels in Hangzhou, Hefei, Guiyang, Kunming, Lijiang and Tianjin locations in the country.
Recently, the brand's presence in the country expanded with Microtel by Wyndham Tianjin and Microtel by Wyndham Kunming City Center.
Apart from 165 rooms, Microtel by Wyndham Tianjin includes a restaurant, fitness centre, spa and meeting space for up to 80 people.
Microtel by Wyndham Kunming City Center has 131 rooms, a dining outlet and meeting facilities, among others.
The company now intends to open the new planned hotels in multiple destinations, including Huangshan, Changsha, Qingdao and Fuzhou.
Wyndham Hotels & Resorts Asia Pacific president Joon Aun Ooi said: "The accelerated expansion of our Microtel by Wyndham portfolio in Greater China is a strong demonstration of the power and recognition of our brands in the market.
"Our Microtel by Wyndham hotels offer comfortable rooms, thoughtful amenities and warm hospitality, appealing to travellers who are looking for an efficient and streamlined experience.
"We will continue to build on the success of this expansion as we look to register and introduce even more of Wyndham's 21 iconic and lifestyle brands like LaQuinta for our franchise sales and development teams to sell – further reinforcing Wyndham's market-leading position with a total of 1,600 hotels across the Asia Pacific region."
The new 110-room Microtel by Wyndham Huangshan Tangkou is set to open in the third quarter of this year while the 135-room Microtel by Wyndham Changsha West is scheduled to open in the first quarter of next year.
Last month, Wyndham expanded its partnership with cloud computing services provider Amazon Web Services (AWS).