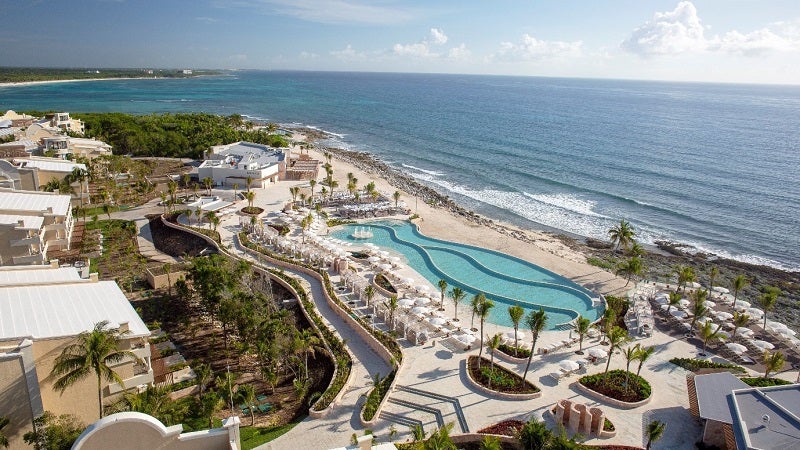 Wyndham Hotels & Resorts and Spanish company Palladium Hotel Group have formed a partnership to add over 6,500 rooms to Wyndham's Registry Collection.    
As part of the commercial alliance, Palladium Hotel Group's two luxury brands Grand Palladium Hotels & Resorts and TRS Hotels will join the Registry Collection brand.
A total of 14 all-inclusive TRS Hotels and Grand Palladium Hotels & Resorts situated in Mexico, Dominican Republic, Jamaica and Brazil will expand Wyndham's portfolio.
The latest long-term agreement brings Wyndham's all-inclusive resort portfolio to 26 hotels.
The partnership is expected to help the two companies reinforce their position in the Caribbean region.
Wyndham's Registry Collection Hotels, a selection of hotels located in popular tourist destinations, features unique design elements.
Wyndham Hotels & Resorts president and CEO Geoffrey A Ballotti said: "Expanding Registry Collection Hotels continues Wyndham's global growth in the luxury space and grants more travellers access to new, preeminent experiences in some of the most remarkable destinations.
"These unique, all-inclusive hotels are designed to ensure that guests – whether redeeming Wyndham Rewards points or booking directly – will enjoy an elevated vacation."
Initially, four properties will join the Registry Collection Hotels as part of the partnership.
Grand Palladium Colonial Resort & Spa, Grand Palladium Kantenah Resort & Spa and Grand Palladium White Sand Resort & Spa located in Riviera Maya, Mexico have spacious fully equipped rooms, and amenities including freshwater pools.
TRS Hotels' Yucatan Hotel in Riviera Maya offers personalised holidays.
The five-star luxury facility offers access to an infinity pool, and a VIP adults-only beach, among other facilities.
Grand Palladium Costa Mujeres Resort & Spa in the north of Cancun, Vallarta Resort & Spa along the Bay of Banderas in Mexico and TRS Cap Cana Hotel in Punta Cana, Dominican Republic, are among other properties set to join the Registry Collection this August and September.