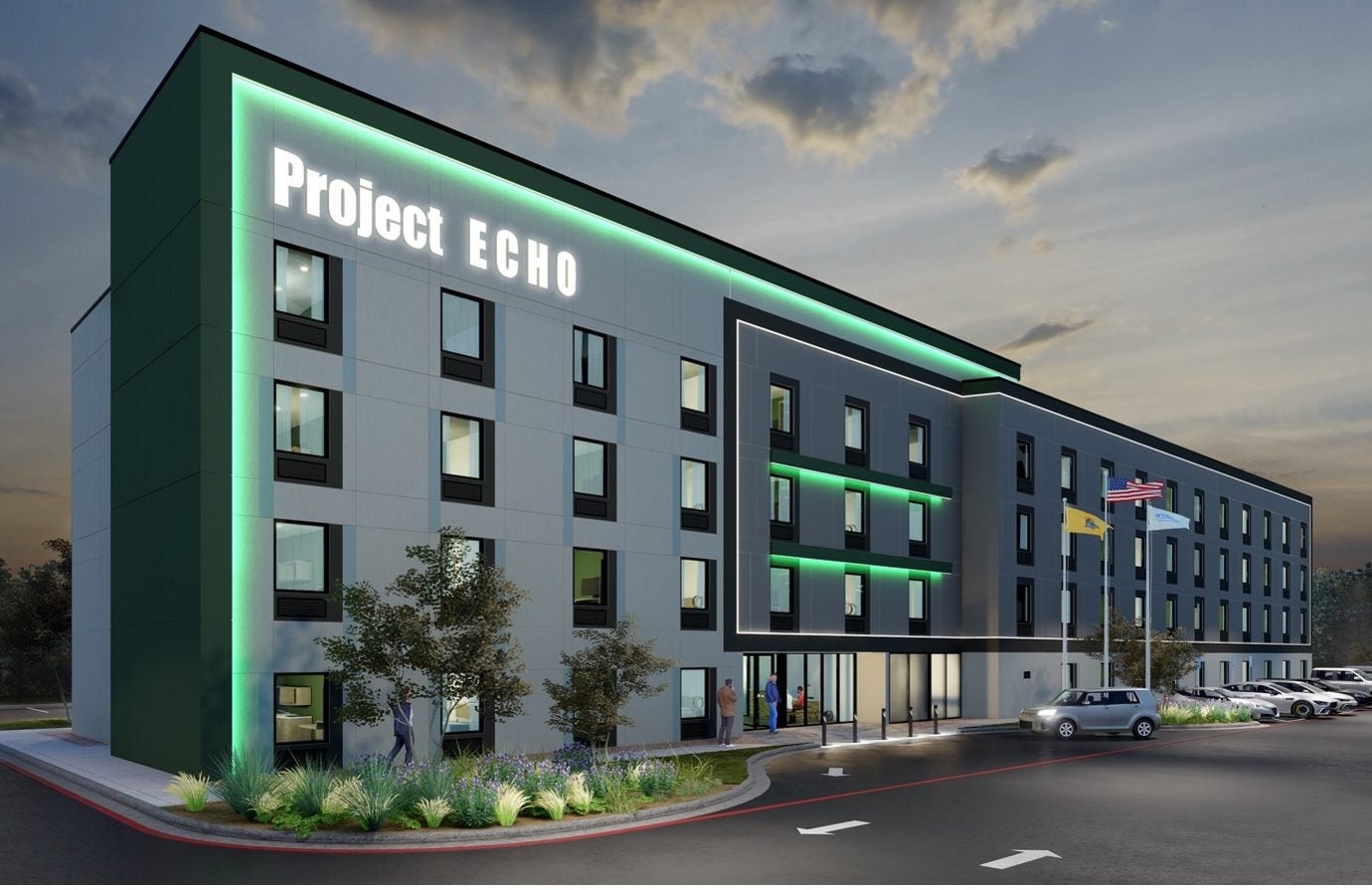 Wyndham Hotels & Resorts has signed the first 50 hotels for its new economy extended-stay brand, which is currently operating under the working title 'Project ECHO'.
Development contracts for the new brand has been awarded to US companies Sandpiper Hospitality and Gulf Coast Hotel Management.
The companies will develop 25 hotels each for the brand, with the first hotel slated to open next year.
Project ECHO prototype, built in less than two acres of land, features 124 rooms with average size of 300ft2, as well as single and two-queen studio suites.
The purpose-built hotel also has a lobby, a fitness centre and a guest laundry.
Wyndham Hotels & Resorts president and chief executive officer Geoff Ballotti said: "Over the last two years, economy extended-stay hotels outperformed all other segments, and in 2021, set new records for occupancy, ADR and RevPAR.
"Demand for these accommodations only continues to climb—both from guests and developers alike—making now the right time for Wyndham, the definitive leader in the economy segment, to bring our experience and expertise to this high-potential space."
Wyndham has been developing Project ECHO since summer 2021, with the support of a seven-member development council.
The company also works closely with additional, multi-unit operators with experience in the segment to accelerate the brand's growth.
Wyndham, which has approximately 9,000 hotels across nearly 95 countries, is planning to expand the brand with at least 300 hotels over the next ten years in the US.
The company will provide further details of Project ECHO including the brand's official name later this year when it will formally launch the brand.
In October last year, Wyndham launched its new all-inclusive resort brand, Wyndham Alltra, in partnership with Playa Hotels & Resorts.