Bang & Olufsen is a world-renowned manufacturer of television, audio and loudspeaker systems. Our specialist hospitality division works closely with clients to offer the highest-quality entertainment systems for hotels. Our television and audio systems are featured in hotels around the world, where they provide guests with unparalleled picture quality and sound.
Integrated entertainment systems for hotels
For Bang & Olufsen customised hospitality is all about spoiling your guests and boosting the luxurious image of your hotel. Our television, audio and loudspeaker designs have won numerous international awards, and the advanced and patented technology inside delivers optimum audio and video in any environment.
Our wide range of products are available in a multitude of colours, sizes, designs and positioning options, giving you an amazing amount of creative room to design interiors, suites and public areas.
High-end hospitality is also about 'ease of use'. With Bang & Olufsen you get fully integrated entertainment solutions where one remote not only controls the television, music system and loudspeakers but also other electronic systems such as lights, blinds and air conditioning.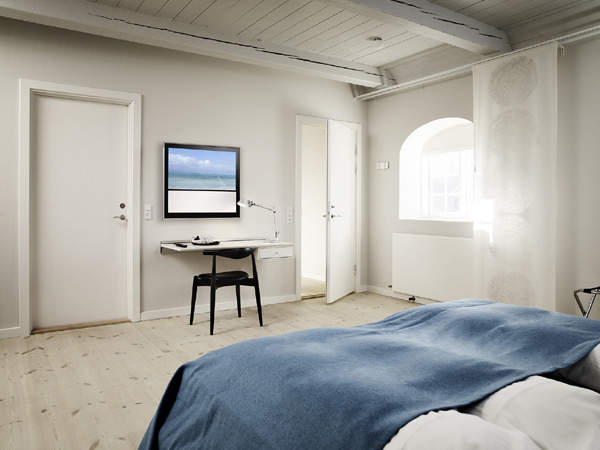 32in BeoVision 10, the perfect hotel TV, offers great sound and picture and is available with a variety of placement options. Click <a href="http://www.hotelmanagement-network.com/downloads/whitepapers/entertainment/file1770/">here</a> to find out more.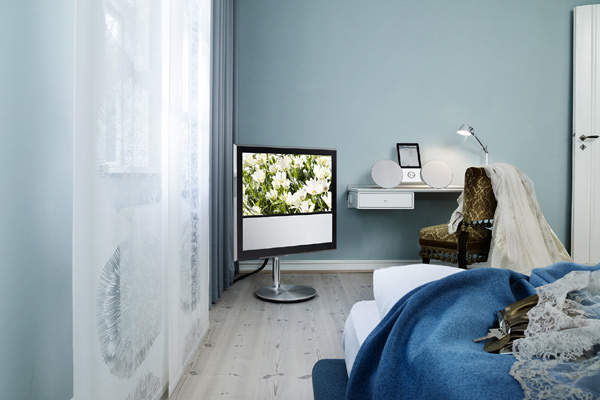 BeoSound 8 is a powerful new speaker dock for the iPad, iPhone and iPod - ready for any type of digital player the guest might bring. Click <a href="http://www.hotelmanagement-network.com/downloads/whitepapers/entertainment/file1787/">here</a> to find out more.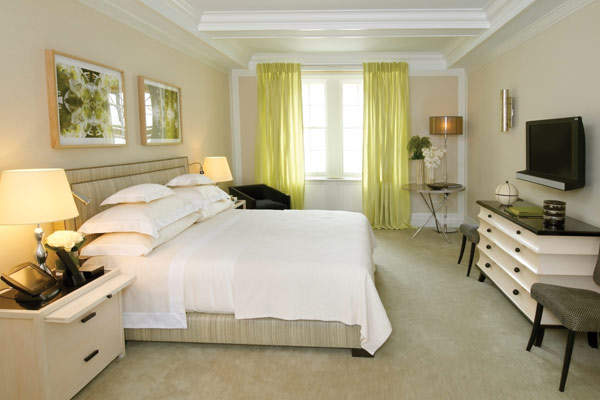 The Mark, New York, US: each guest room features the BeoVision 8–32 HD LCD television and the user-friendly Beo4 remote control from Bang & Olufsen; the Beo4 controls other audio sources and secure full compatibility with guests' iPods/MP3 players/laptops.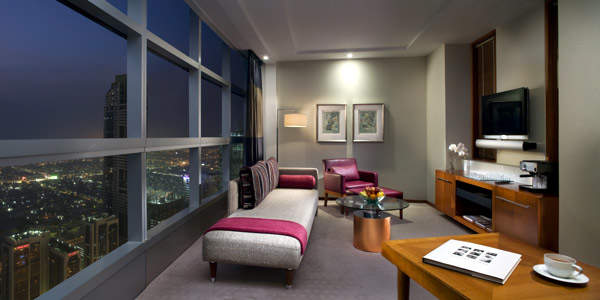 The Club Executive Suite living room at Jumeirah Emirates Towers, Dubai, UAE, features the BeoVision 7-40 LCD screen and the most powerful stereo speaker ever developed for TV – BeoLab 7-2.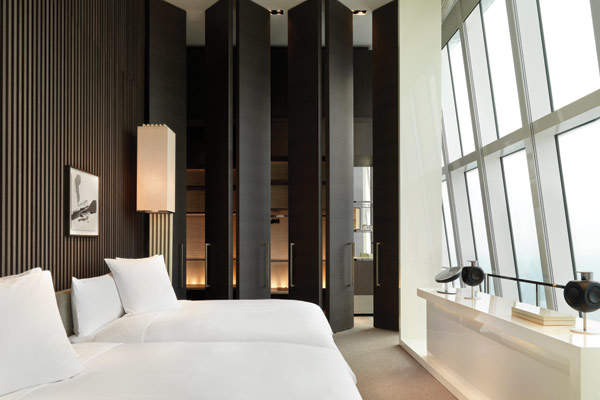 The Chairman Suite bedroom at Park Hyatt Shanghai, China, features the BeoCenter 2 entertainment center with DVD, CD and radio; the compact BeoLab 3 speaker delivers a sound that will astonish you with its power, precision and depth.
Bang & Olufsen remote controls genuinely bridge integration and hospitality and can be fully customised to meet specific requirements at your hotel ensuring ease of use from the very first time the guests pick it up.
Simply the modern key to unique and tailor-made all-the-way integration.
Hospitality TV
Every Bang & Olufsen television is built on our core competences: vision, sound, quality, possibilities and integration. The televisions in our hospitality TV range give performances so true to life that your guests find themselves completely absorbed in the sight and sound they are experiencing.
As the sound is as much of an experience as the picture, the TVs in our hospitality TV range deliver unparalleled sound that your guests will love – our TVs can be used as an audio system in the hotel room, providing a unique possibility for your hotel to deliver a memorable experience.
Interface and connectivity for guests' own entertainment
An increasing number of travellers already bring their own entertainment and work with them, and they expect an easy connection between the television screen and their camera, laptop or iPod.
They also expect the television to interface with films, internet, email, music systems, photo displays, and hotel billing and services.
Choosing Bang & Olufsen is choosing the possibilities of the future, today.
Durable television and audio systems benefit the environment
We take our responsibility to the environment seriously – from development through production, transport and energy consumption, to disposal.
As a minimum, we conform to all EU environmental directives and regulations. In fact, our internal environmental design standard for standby energy consumption has long been ahead of the current EU directives.
We abide by the WEEE directive regarding producer responsibility for electronic waste, responsible labelling and recycling, ensuring your hotel does too. In fact, a total of 74% of our waste is recycled – only 2% is disposed of in landfills, while the rest is incinerated.
Talking about recycling, we only develop products that have long lifetimes. Our design is timeless and, on average, our products have a lifetime of 10-15 years without any loss of audio or video quality.
Our life-cycle attitude is good for you, your guests and the environment.
Specialised hotel division for customised audio and video systems
Bang & Olufsen Enterprise is Bang & Olufsen's specialist hospitality division. No matter what the scale we can help you all the way, from inspiration and planning to implementing and integrating fully customised audio and video systems. We have extensive experience working closely with interior designers and project developers on many world-class hotel developments.
At Bang & Olufsen Enterprise we are specialists in creating solutions that follow and strengthen the hotel brand and values, from overall design to down-to-the-detail customisation for the specific target group.
Bang & Olufsen audio and video solutions add an extra dimension to the concept of 'room service'.
About Bang & Olufsen
Our story goes back to 1925 and includes the creation of some of the world's most epoch-making products and solutions in our field.
At Bang & Olufsen we strive to create products that combine unrivalled performance with ingenuity and emotional appeal. We believe people should not be forced to adapt to complicated technology; instead, technology should adapt to people.
All our products and solutions have one goal: creating ultimate pleasure and experiences.